Maine-Endwell Transportation Services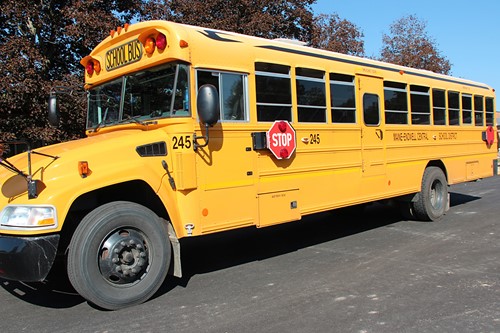 Maine-Endwell Transportation provides the community with the safest and most efficiently operated system. We consistently strive for excellence and achieve superior standards through:
the generation and organization of new ideas and concepts into realistic action plans

the continual evaluation and improvement of our existing methods

efforts to educate and inform our school and community.
Using the cooperation of our peers for all those who depend on our service we guarantee a positive and lasting professional pupil transportation system, in which we at Maine-Endwell may become leaders of our industry.
Click any of the sections below to learn more.
Contact Us
Maine-Endwell Transportation Dept.
PO Box 318 / 31 Church St
Maine, NY 13802

Phone: (607) 862-4469
Fax: (607) 862-3646
Michael Aubel
Director of Human Resources & Transportation
Melissa Verbraak
Head Bus Driver
(607) 862-4469
Virginia Garrison
Transportation Secretary
(607) 862-4469