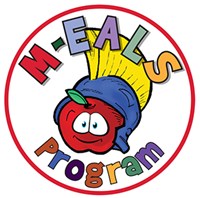 What is the M-EALS program?

M-EALS stands for "Maine-Endwell Assisting Local Spartans." The district recognizes that many of its families are facing tough economic times. The program will help supplement the nutritional needs of families over the weekend and during holiday breaks, when children aren't receiving their breakfast and lunch at school.
The goal is to maintain a district food program that is functional and sustainable over time. The program is fully funded through donations. No school district funds are used for this program.
Donating to M-EALS is
tax deductible!
Monetary donations are also welcome. Checks can be sent to any of the schools. Make checks payable to "M-EALS and Leadership" and write "M-EALS Program" in the memo line. Community members can drop off non-perishable food items at any of the district's schools during normal school hours.
You can donate through Venmo: @Rachel-Murat (if asked for four digits they are 9476) or through PayPal: meapgov@gmail.com
You can also donate to M-EALS through United Way. Click HERE for the United Way of Broome Country Give site.
Any business that would like to make a donation can contact High School teacher Rachel Murat at 754-1400 EXT. 2151 , or by email rmurat@me.stier.org.
M-EALS Application:If you are in need of food assistance on weekends and over vacations within the school year, please complete a form available through the following link and follow the directions for returning the form.