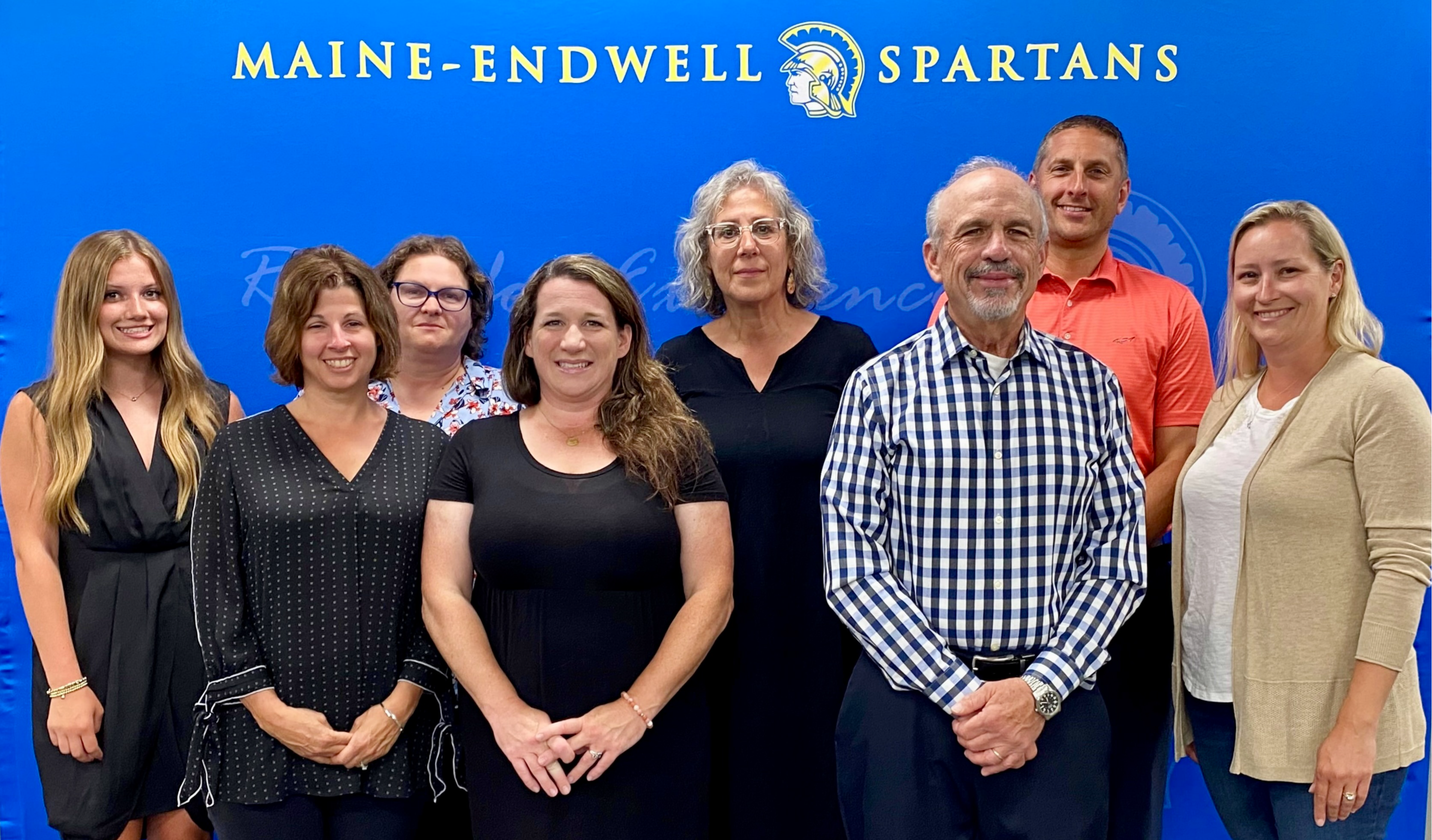 Back (L to R): Ava Baranyk (Student Member), Megan Gorski, Lynn Ross (Vice President), Michael Chaudacik
Front (L to R): Melinda Spooner (President), Victoria Williams, Gregg Armezzani, Lindsey Stanton
Next Meeting
Monday, June 5 at 6:00pm
Special meeting to discuss Superintendent Evaluation. There will be no live stream for this meeting.

Staff Development Room
Maine-Endwell District Office
712 Farm to Market Rd
Endwell, NY 13760
Select the icon above or click here to enter the Maine-Endwell Board Docs site. The site includes agendas, board policies, and archived minutes.