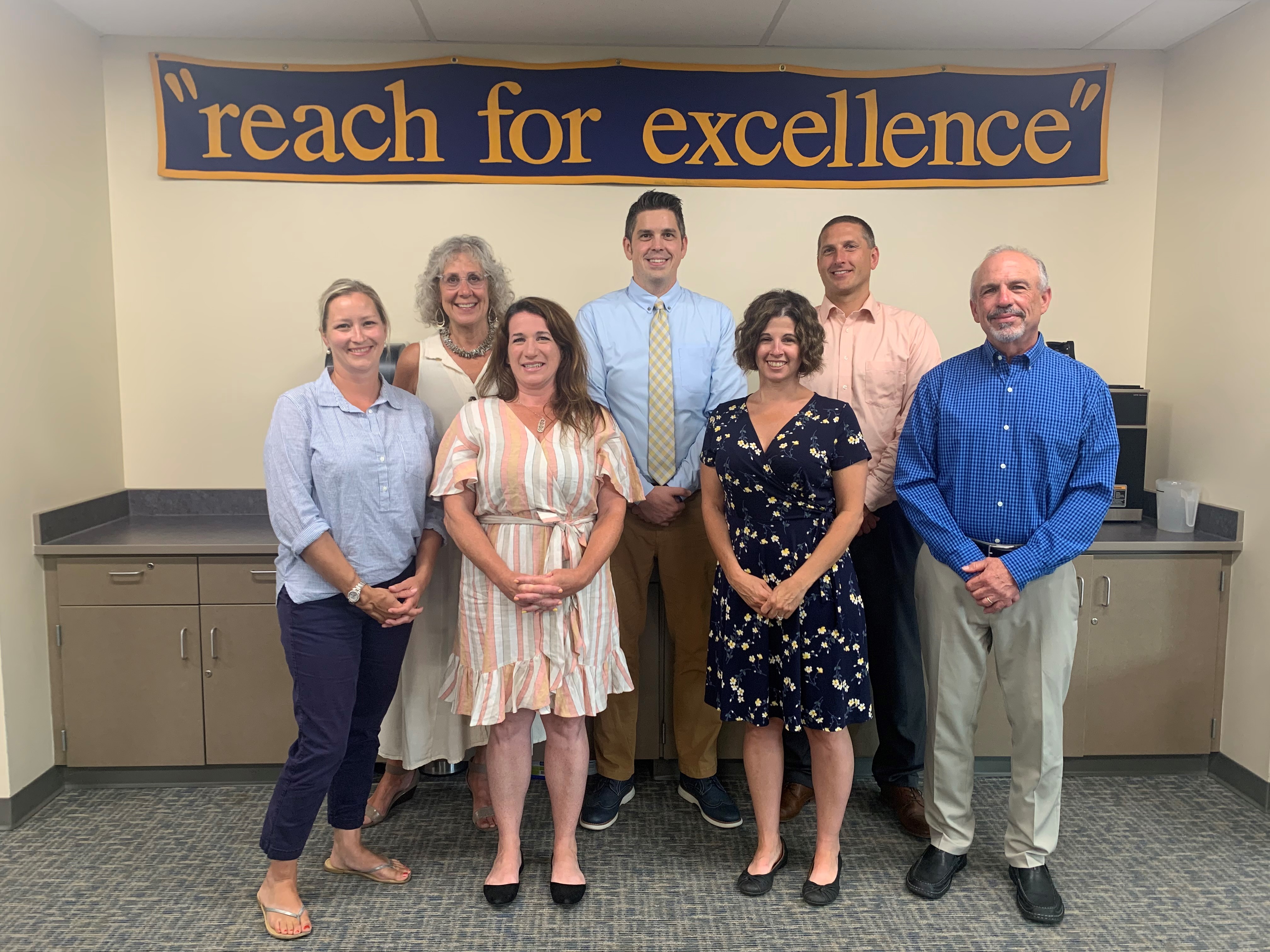 Maine-Endwell Board of Education 2021-202
Board of Education Members
You can email board members at boe@me.stier.org
Melinda Spooner, President
Victoria Williams, Vice- President
Gregg Armezzani
Michael Chudacik
Thomas Henderson
Lynn Ross
Lindsey Stanton
Student Board Member - Grace Ciaravino
2021-2022 BOARD OF EDUCATION GOAL
The Board of Education will deliver a premier education to each student through achievement of strategic goals focusing on engaging the community, providing academic resources and support, focus on fiscal sustainability, and supporting the district's social-emotional health.
Community Engagement-Utilization of tools (i.e. Thoughtexchange & social media) to maintain and increase engagement of stakeholders.

Fiscal Management-Operationalized consistency in decision-making through application of filters.

Fiscal
Click on the icon to enter the Maine-Endwell Board Docs site. The site includes agendas, board policies, and archived minutes.
BOARD MEETINGS: REGULAR MEETINGS BEGIN AT 6 PM
Board Meeting Dates:
August 12
September 9
October 7
November 4
December 2
January 13
February 3
March 3
April 7
April 18
May 19
June 15
June 30