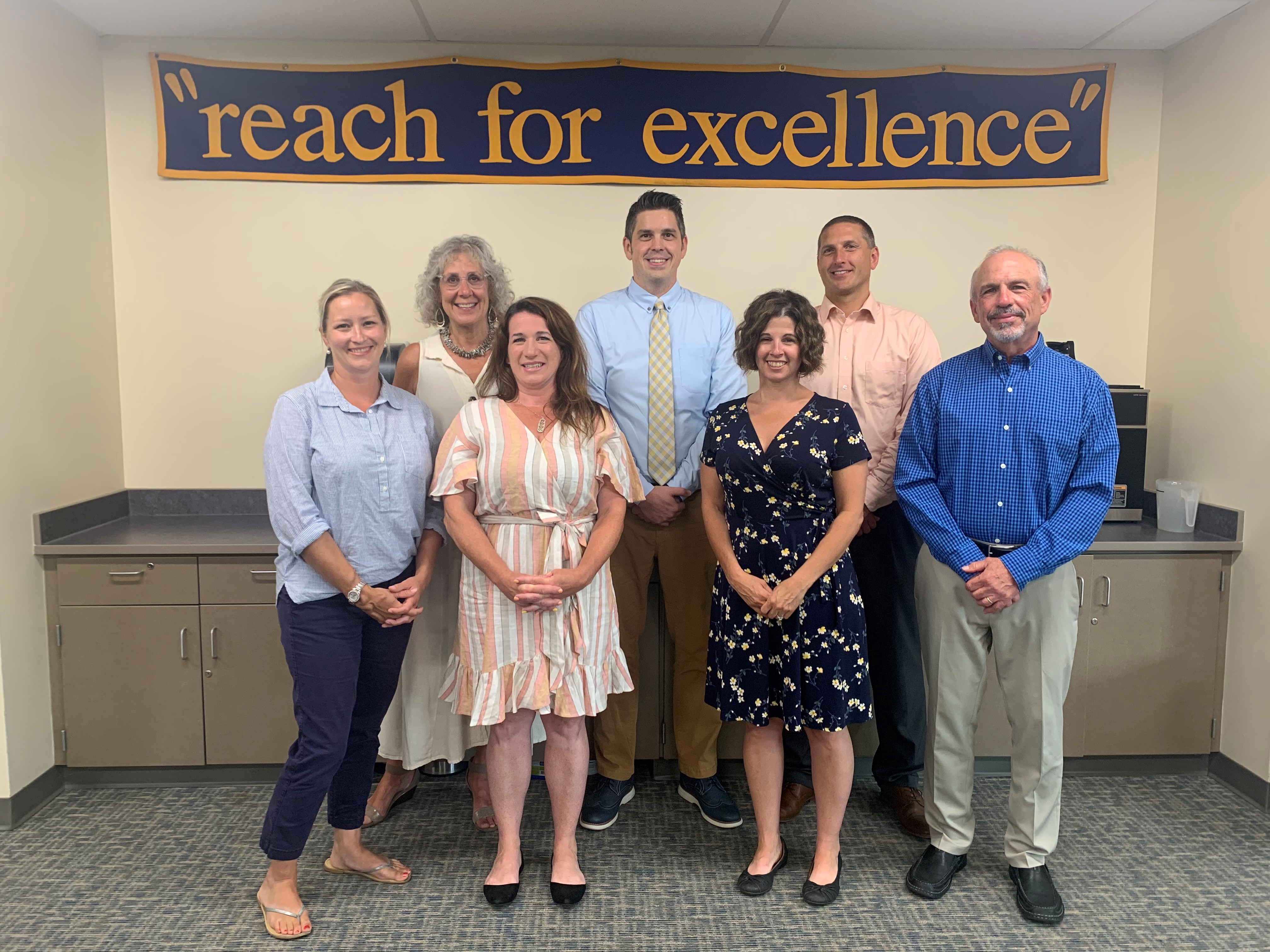 Maine-Endwell Board of Education 2021-2022
Board of Education Members
You can email board members at boe@me.stier.org
Gregg Armezzani
Michael Chudacik
Thomas Henderson
Lynn Ross
Melinda Spooner
Lindsey Stanton
Victoria Williams
Student Board Member - Grace Ciaravino
When: October 7 , 2021 06:00 PM Eastern Time (US and Canada)
Please click the link below to join the Zoom webinar:

BOE Meeting on October 7 at 6pm. Due to COVID, seating will be limited to 25 people and mask wearing is a requirement. In order to accommodate our school community, the meeting can be viewed via live stream. https://me-stier-org.zoom.us/j/94448542659
The Board of Education supports the mission to deliver a premier education to each student through the implementation of the Strategic Plan.

The Board of Education will continue to provide open communication in order to promote community engagement.

The Board of Education commits to providing the resources, which the community supports, to implement the Strategic Plan.
Click on the icon to enter the Maine-Endwell Board Docs site. The site includes agendas, board policies, and archived minutes.
BOARD MEETINGS: REGULAR MEETINGS BEGIN AT 6 PM
Board Meeting Dates:
August 12
September 9
October 7
November 4
December 2
January 13
February 3
March 3
April 7
April 18
May 19
June 15
June 30