WHAT IS THE SPARTAN CLOSET?
The Spartan Closet is a collection of new or gently used clothing, shoes, personal care items, and school supplies that have been donated by generous school and community members to help high school students in need.
The goal of the Spartan Closet is to help eliminate barriers to school success by taking the burden of clothing and appearance/hygiene woes off of students' minds.
Donations are always welcome! Please drop off your new and/or gently used items to the high school guidance office.
You can also help by contacting the school psychologist in the high school guidance office to let them know of a student in need of something the closet can offer him or her. The school psychologist can be reached at (607) 748-8070, ext. 2153.
*Gift cards to Walmart or Dollar General
*Sweatpants
*Men's long sleeve shirts
*Men's boxers/boxer briefs in new, unopened packages
CAN THE SPARTAN CLOSET HELP YOU?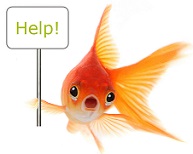 Click the link above to download and print a request form for you or someone you know.