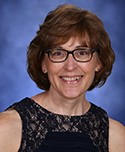 Dear Homer Brink Families,
Fall is here! The students are enjoying Physical Education classes and recess outside. Please make sure your child is dressed appropriately for the cooler weather.
Safety is always first! All visitors must enter through the main entrance. Please remember that a photo ID is required when picking up a child. If you are interested in volunteering at Homer Brink, you must complete the volunteer application our website. You will need to send in a blue note if your child is a walker/pickup indicating who will pick up your child. Due to the numbers or students who are dropped off/picked-up, please keep the safety of the students and staff when pulling up to the curb and exiting. We ask that all parents remain in their vehicle. At the Pruyne Street area, you may park in the upper parking lot and walk to meet your child.
We are continuing to offer a free breakfast for all students. They will be eating breakfast in their classrooms starting at 8:40. If you are dropping your child(ren) off at school in the morning, they need to arrive between 8:40-8:55. You must sign your child in at the office after 8:55. Lunch will be $2.85, and milk may be purchased for $.75. You will find the free and reduced lunch application inside the district calendar or go on the district website home page then click on "Meals" at the top followed by "Free and Reduced Lunch". Lunch is no longer free for all students; therefore, a form needs to be completed by all who are eligible. BOCES is snacks during the lunch block. Students may have money on their account or bring cash for snacks. Snacks may not be charged. If you want to send in a birthday snack, please refer to the healthy suggestions in the student handbook.
Please consider joining our amazing PTA. To volunteer in a classroom and/or volunteer with PTA, please go to our website and click on "Become a Spartan Volunteer." Everyone who volunteers must complete this prior to volunteering in the building.
Sincerely,
Linda Kelly, Principal