"Escape room, but with math." 8th grade students had to mathematically work their way out of an "escape room" this week, using operations with integers. Once they cracked the code, they opened the locked box to see what was inside. (It was stickers).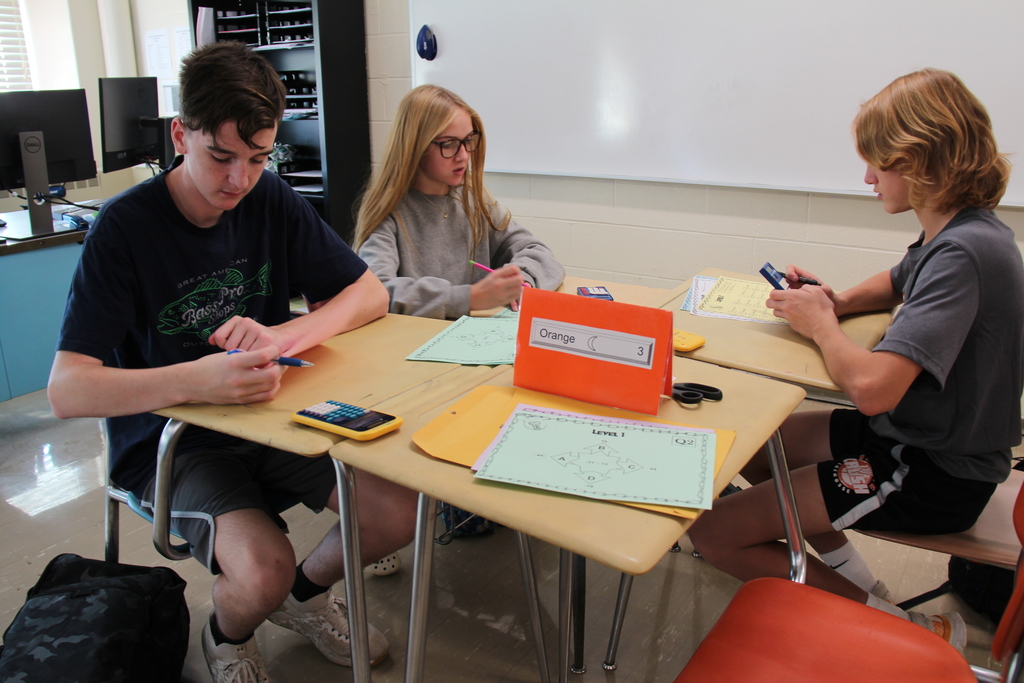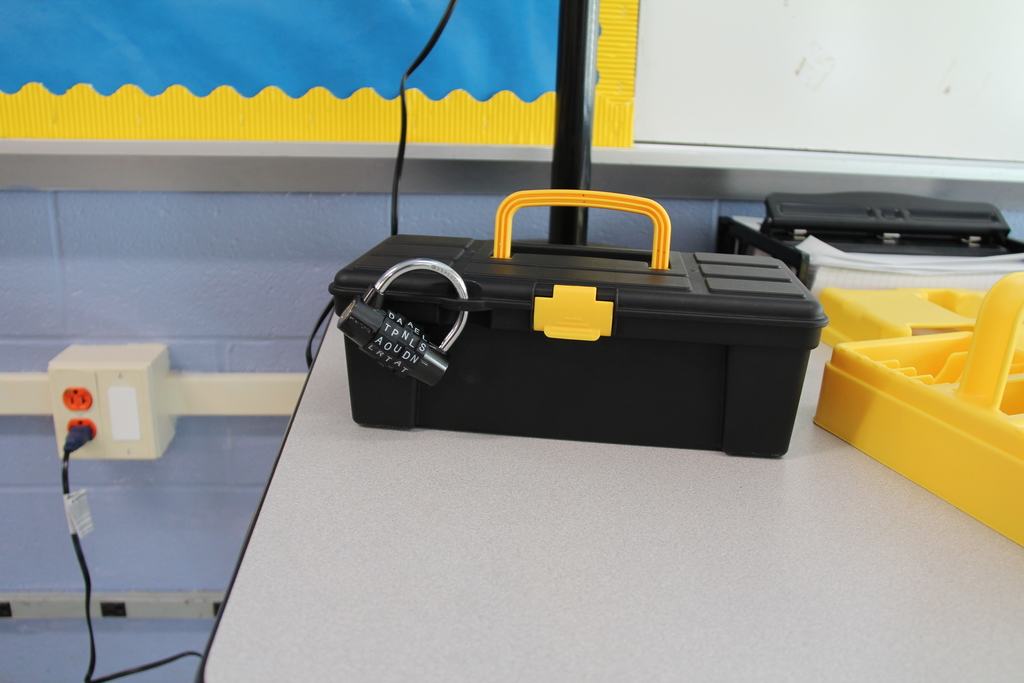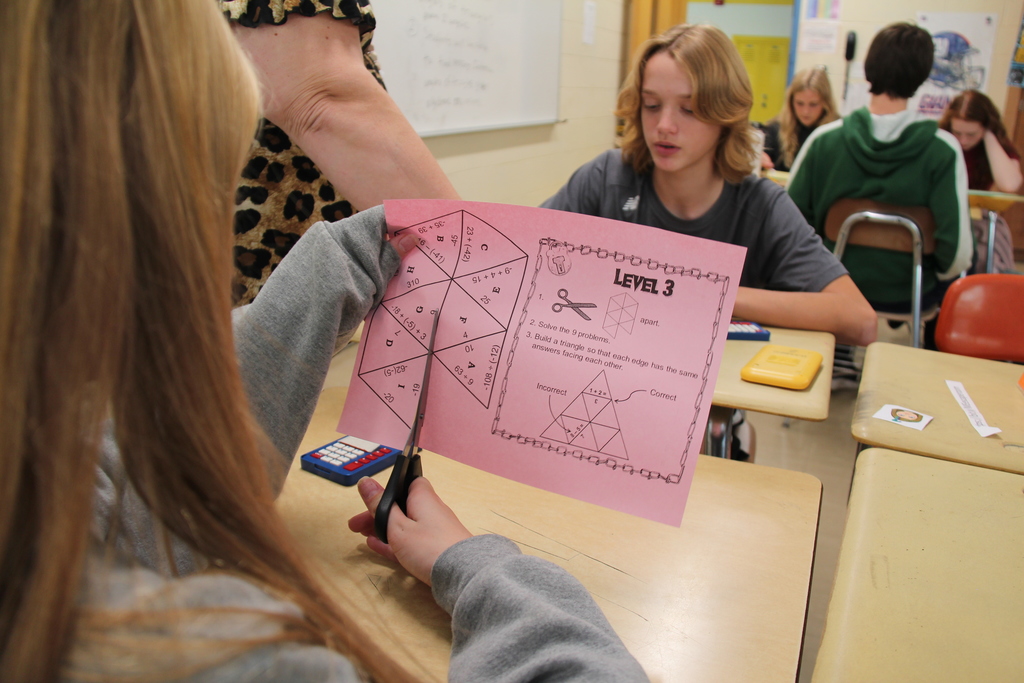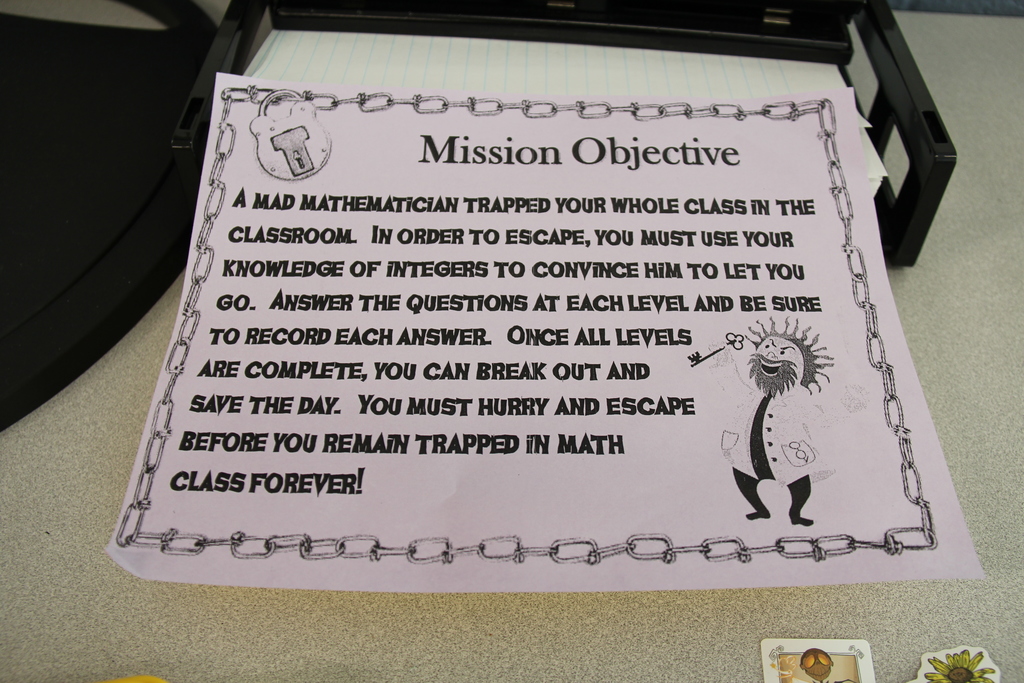 7th grade students in Mr. Both & Ms. Rich's social studies classes held a "Colonial Job Fair" today. The purpose of this project is for the kids to learn more about the common jobs/trades found in the 13 colonies. Jobs included, potter, miller & water cart driver.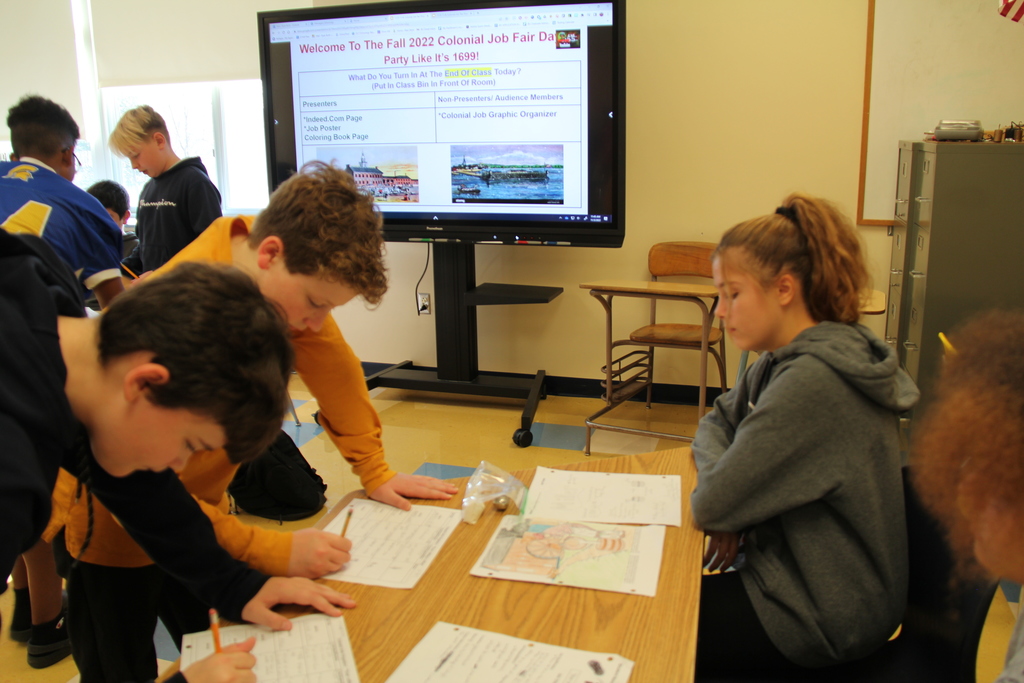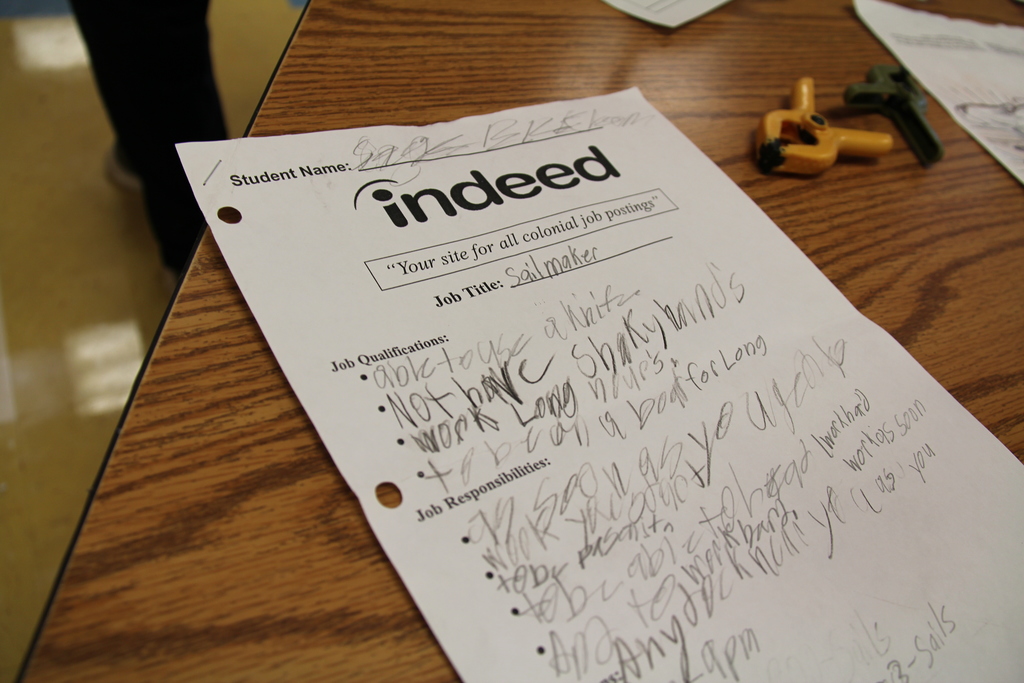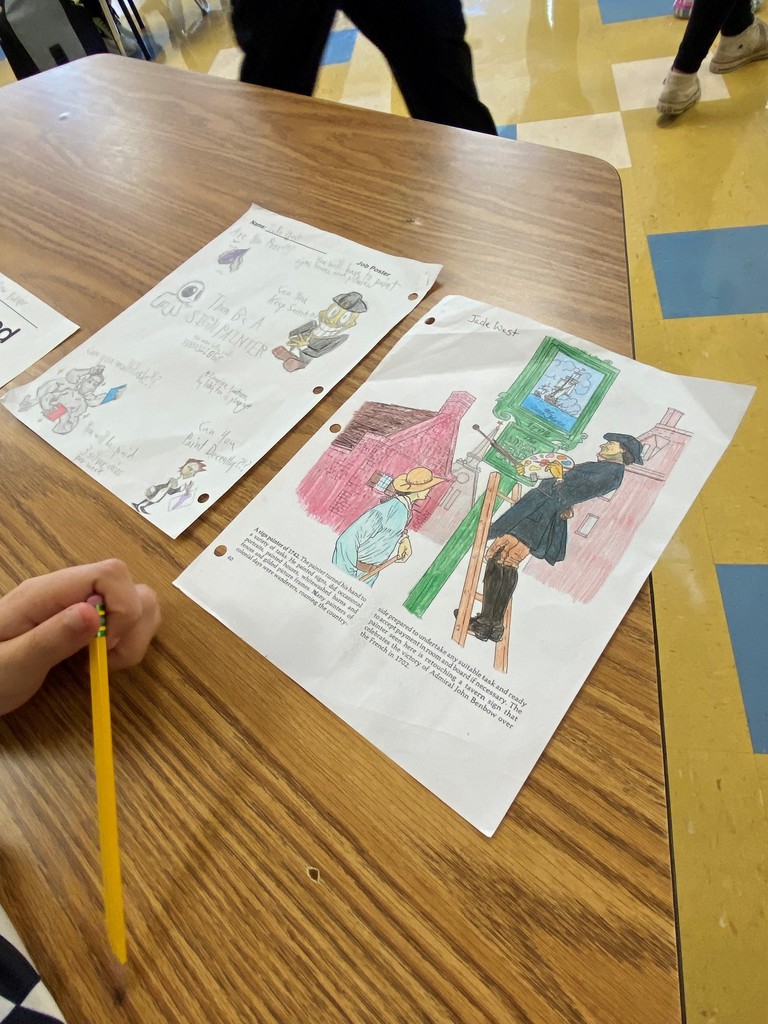 Today is Día de los Muertos, Day of the Dead. It's a traditional Mexican holiday, where it's believed that the souls of the dead return to visit their living family members. Many people celebrate by visiting graves of deceased loved ones & setting up altars with their favorite foods, drink & photos. Today, Shannan Meilunas' 8th grade classes worked on creating their own altars. They each picked what items they wanted to display on the altars. The finished altars will be on display in the classroom.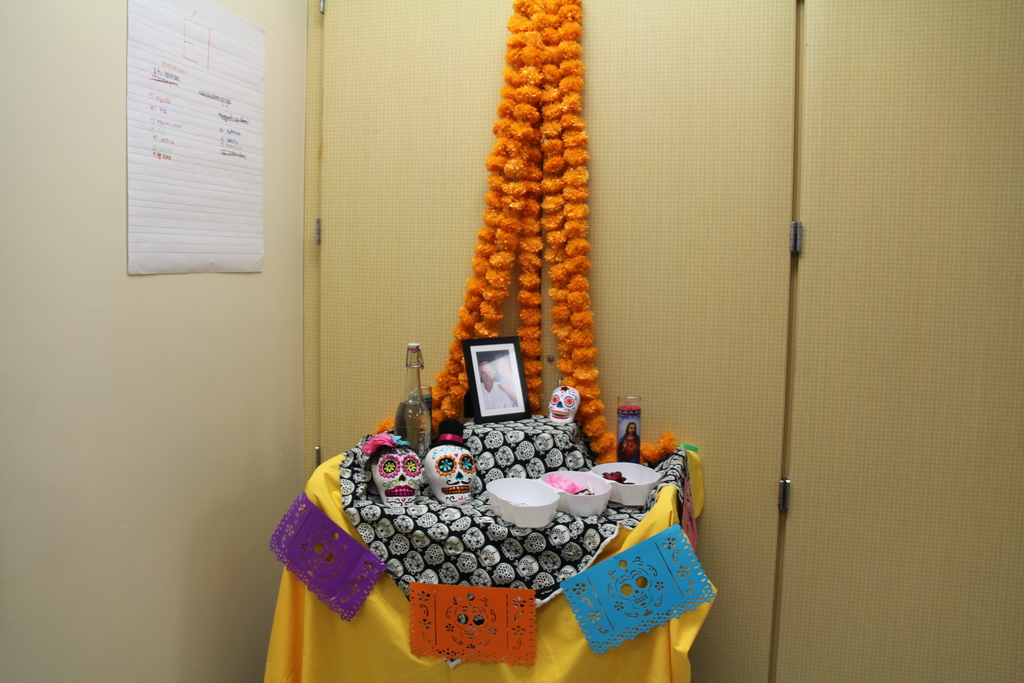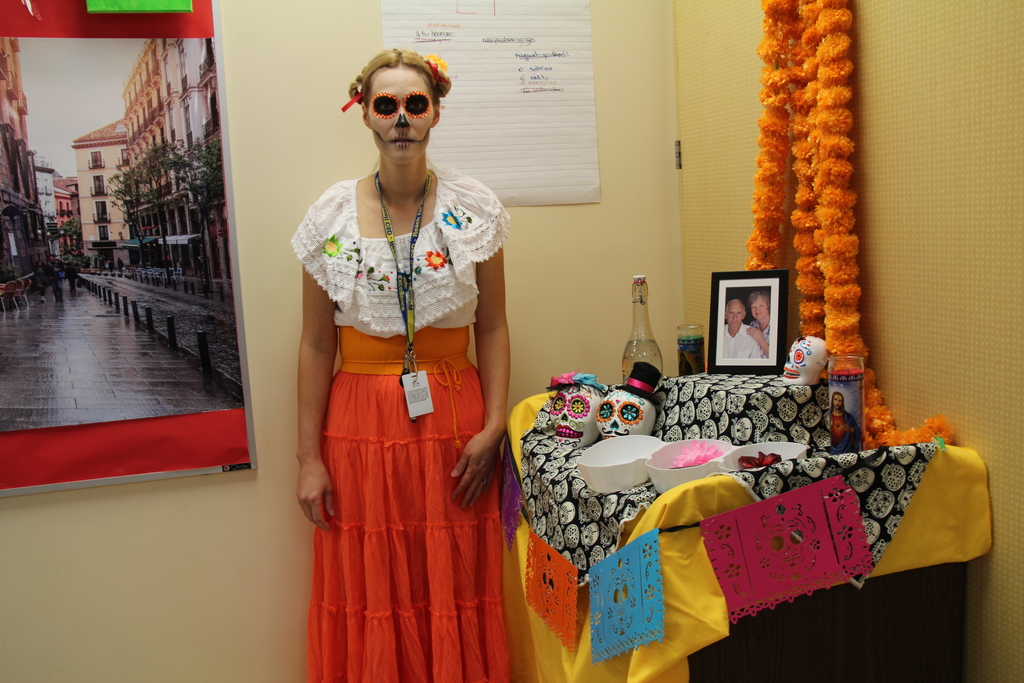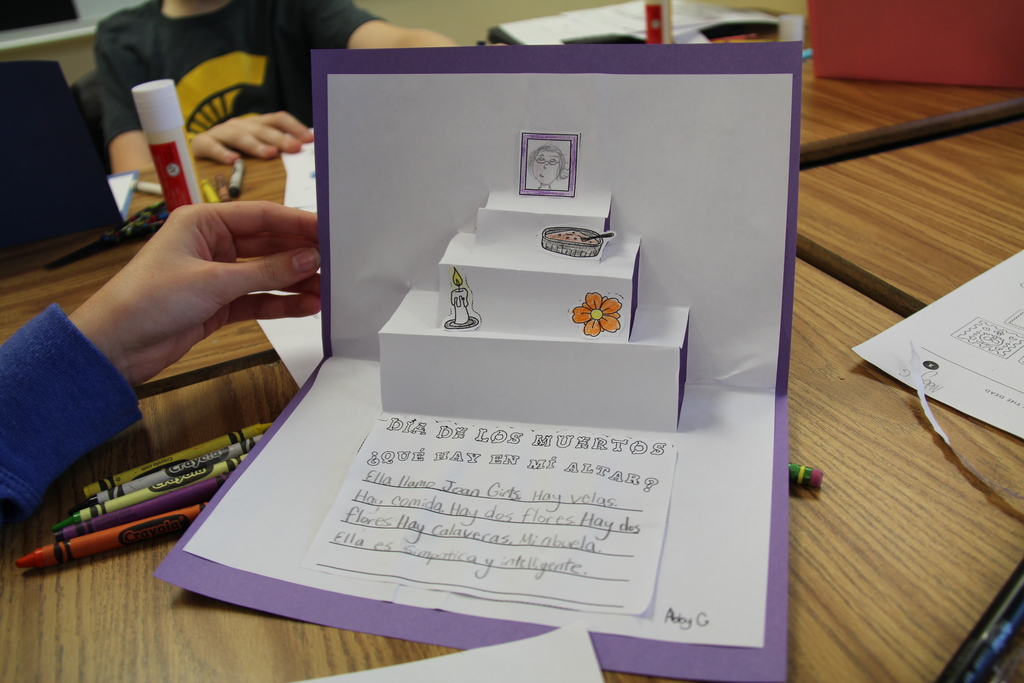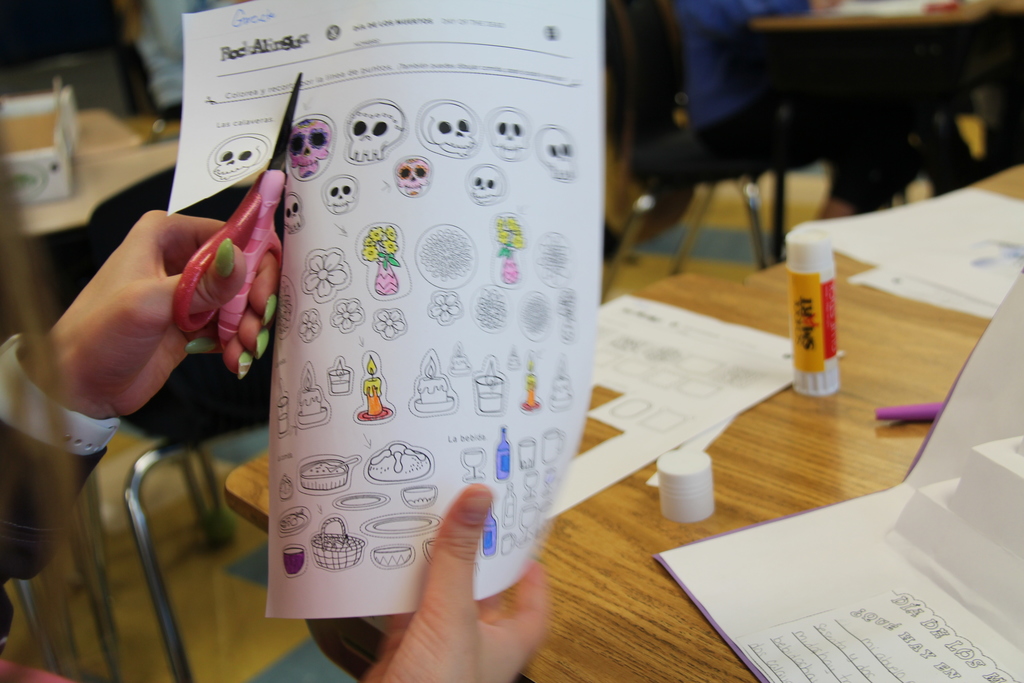 At the middle school today, there was a Halloween STEM Challenge station set up in the science room. Students had to work together to create catapults to launch candy. Some materials used included rubber bands, popsicle sticks and paper cups.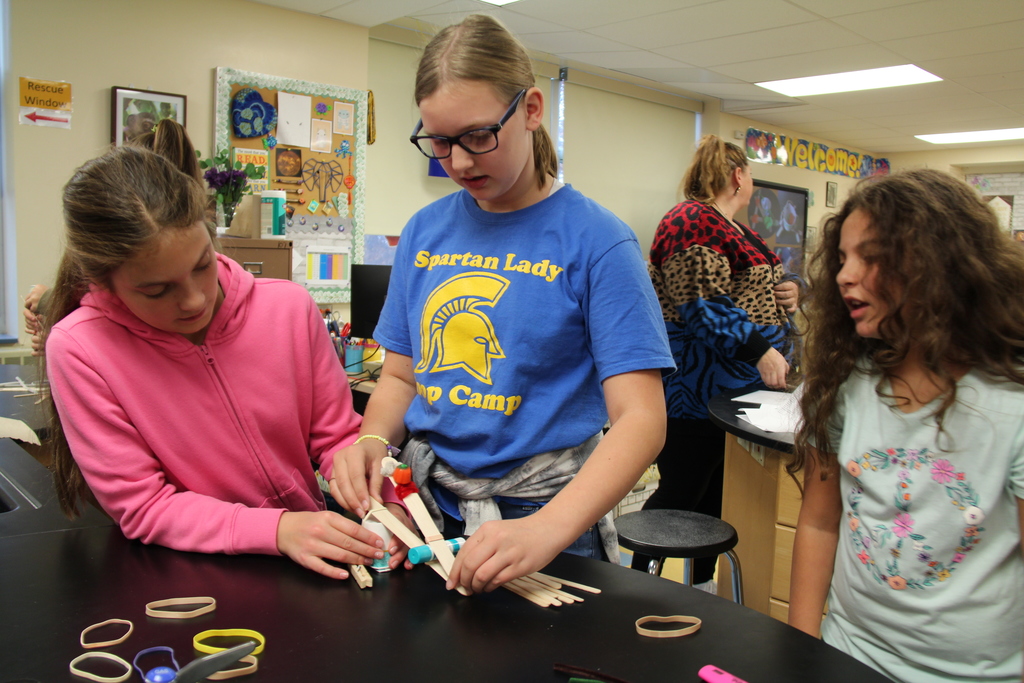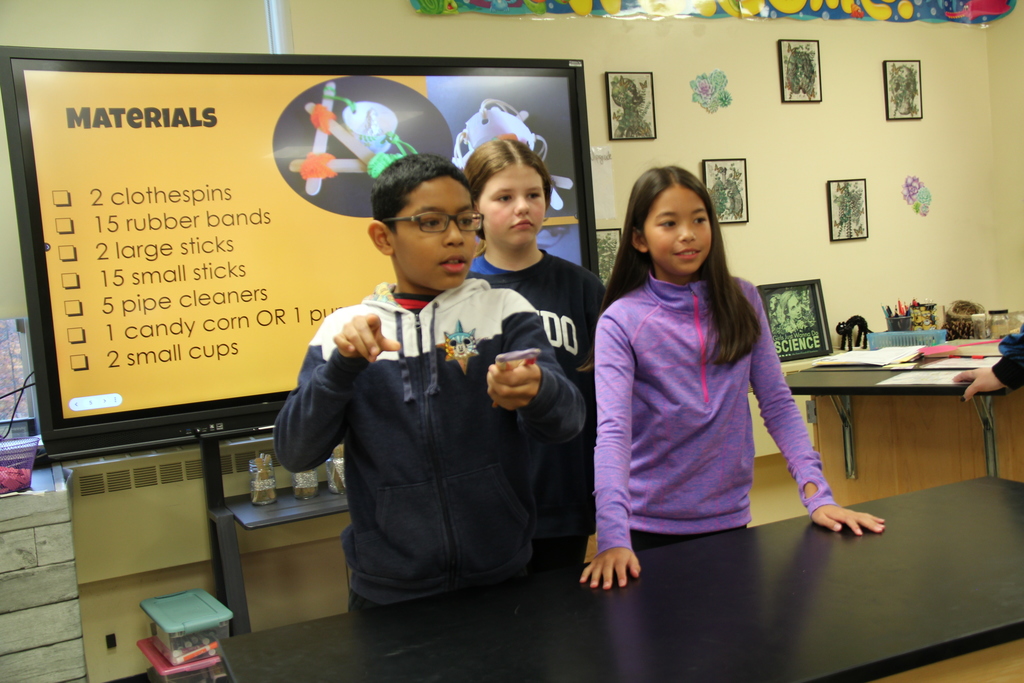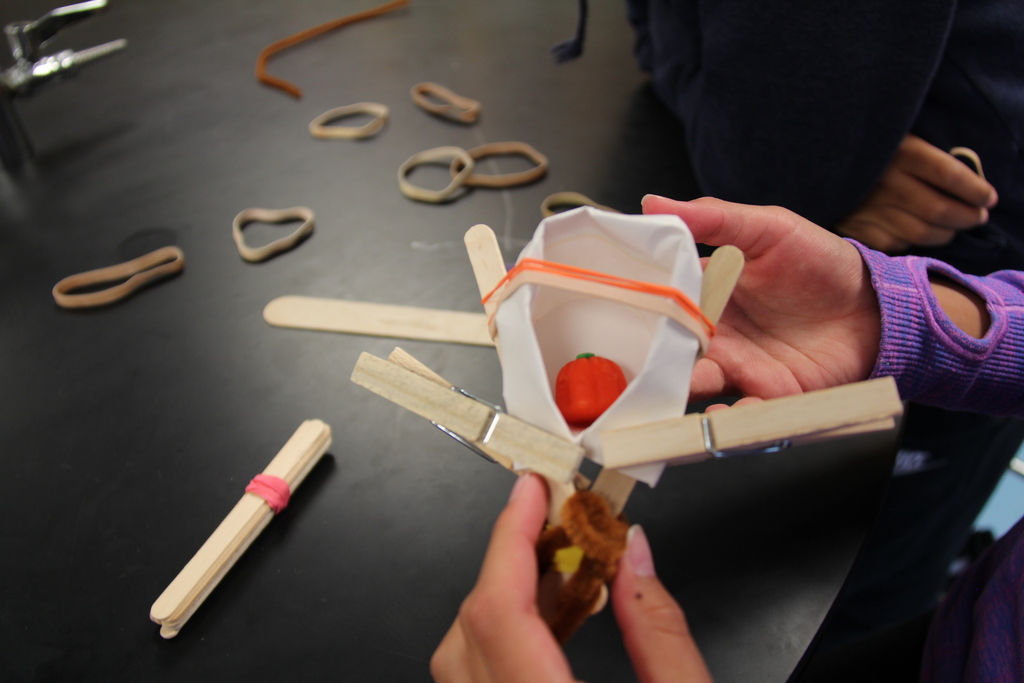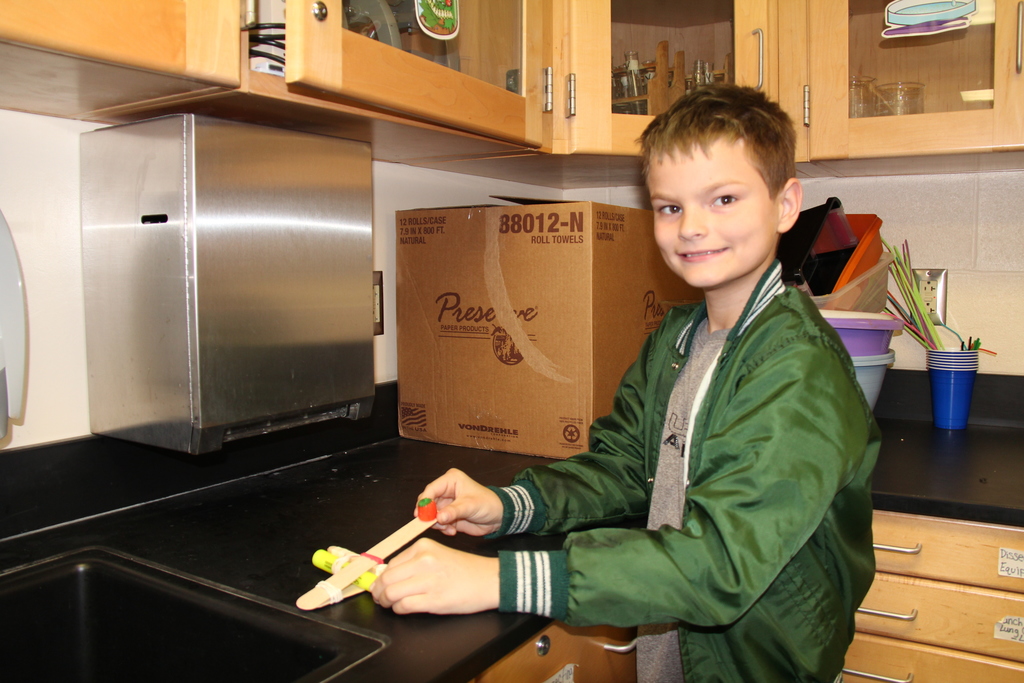 Middle School Open house is tonight 6-8pm. Your child will bring home his/her schedule today to follow this evening.

See flyer for ordering middle school student pictures online.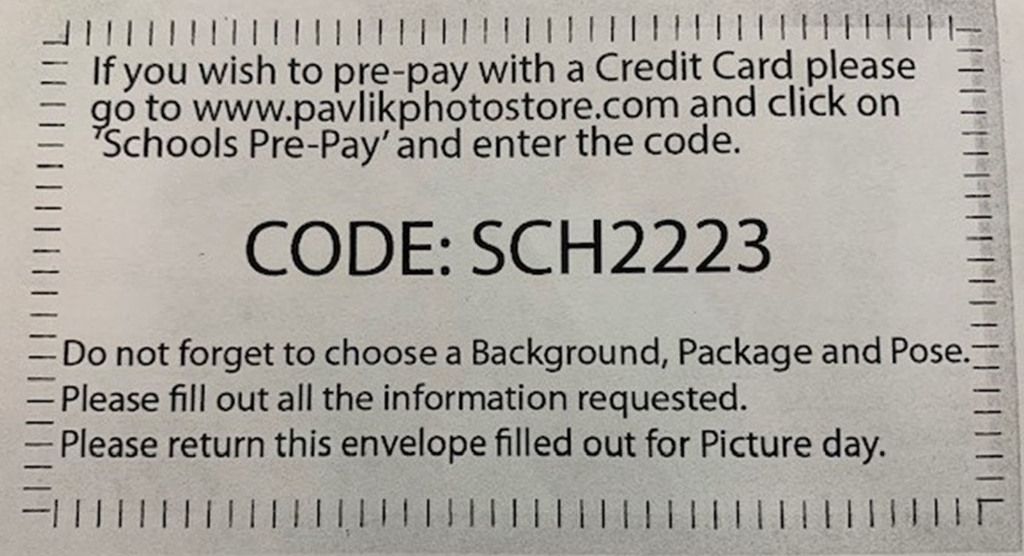 You can help the middle school earn points to help with funding and technology. See the flyer for details.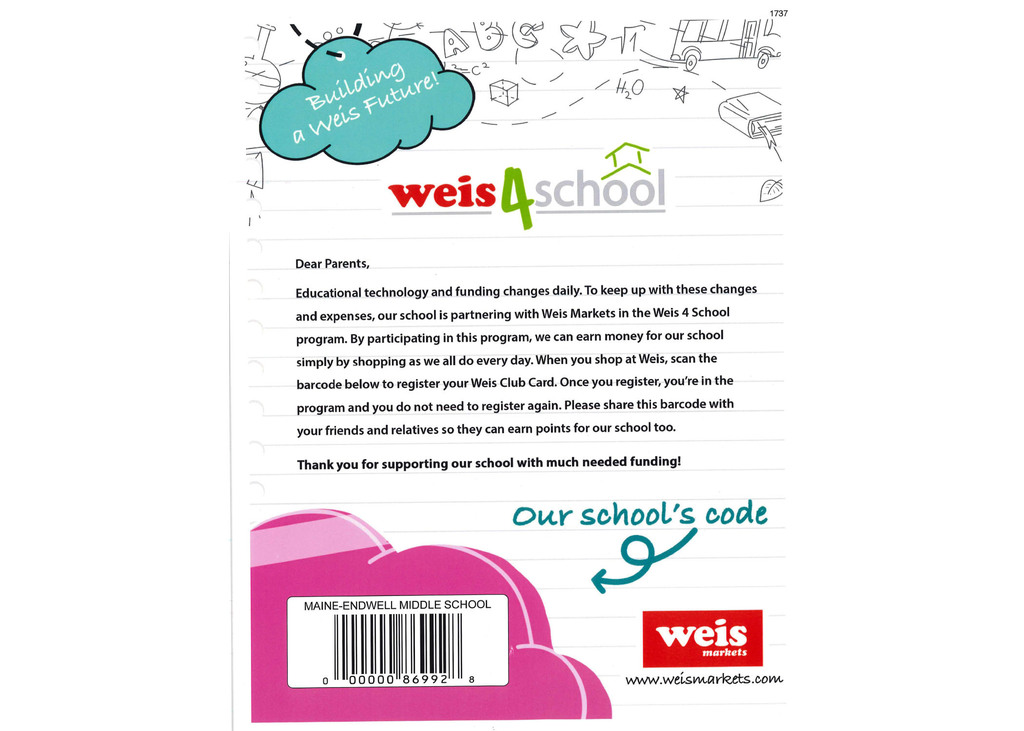 A message for MEMS band students from our new MEMS band director - Jessica Williamson! Attention MIDDLE SCHOOL BAND Members: If you need to borrow an instrument from MEMS in order to participate in band this year, please fill out this Google form before school begins:
https://forms.gle/FvpnmVhQWbr3LMSD9
Thank you so much!

6th Grade and New Student orientation will be held on Tuesday, August 30th from 6-8pm, at the middle school.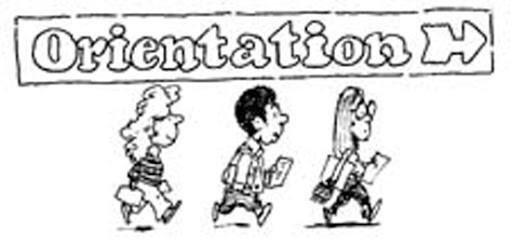 Hello! We at Girls Who Code at Binghamton University strive to introduce high school and middle school girls to a rising field- computer science. Students will learn coding skills, meet real women from the tech industry, bond with other girls interested in STEM, and develop skills that they will use in their everyday lives. Applications for our Spring 2022 session are now open! We are offering three classes in-person for free: Beginner Python for High Schoolers, Beginner Python for Middle Schoolers, and Advanced Python for Returning Middle and High Schoolers. Classes will begin February 5th and run every Saturday until April 30th. Applications are due January 22nd! Please see our flyers attached for more information. Apply online at
https://www.gwcatbinghamton.com/apply
Questions? Email us at
binggwc@gmail.com
Follow us on Instagram, FB, & LinkedIn to stay informed! Keep on Coding!


On Friday morning, Weis Markets presented Maine-Endwell middle school with a check in the amount of $8,177.99. The Weis 4 School program enables participating schools to earn money simply by shopping and earning points. The funds awarded will help the middle school advance its technology, as well as address funding challenges.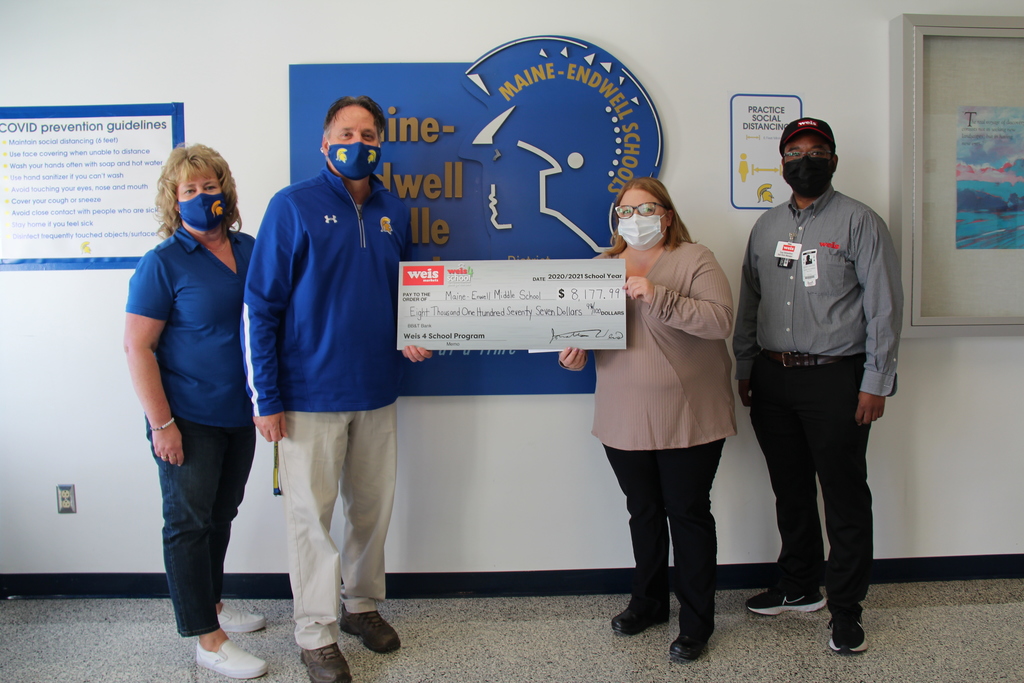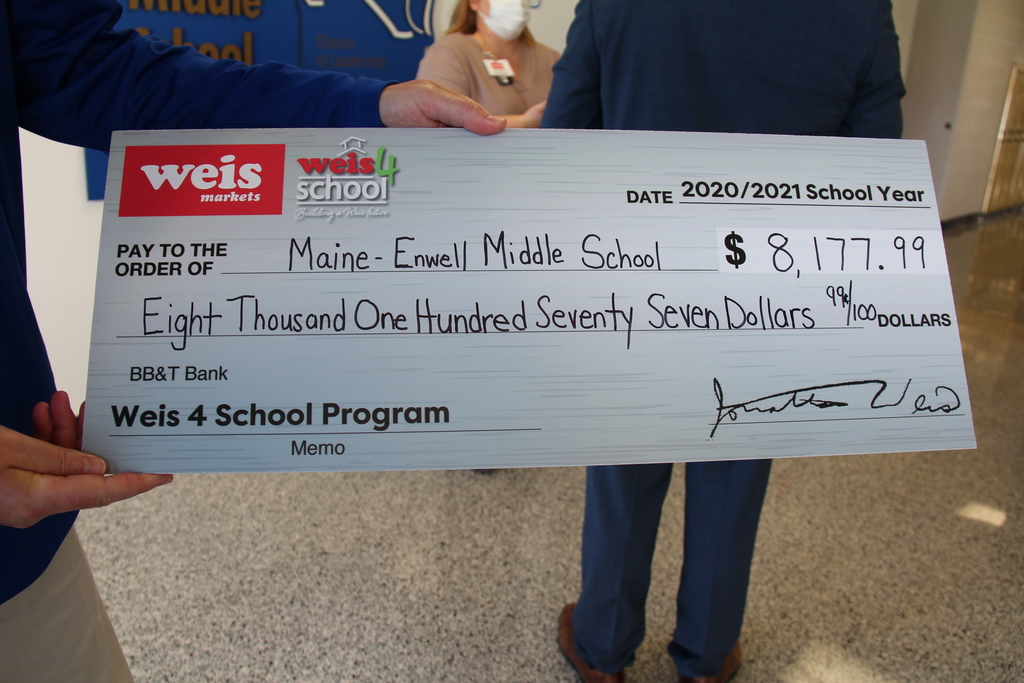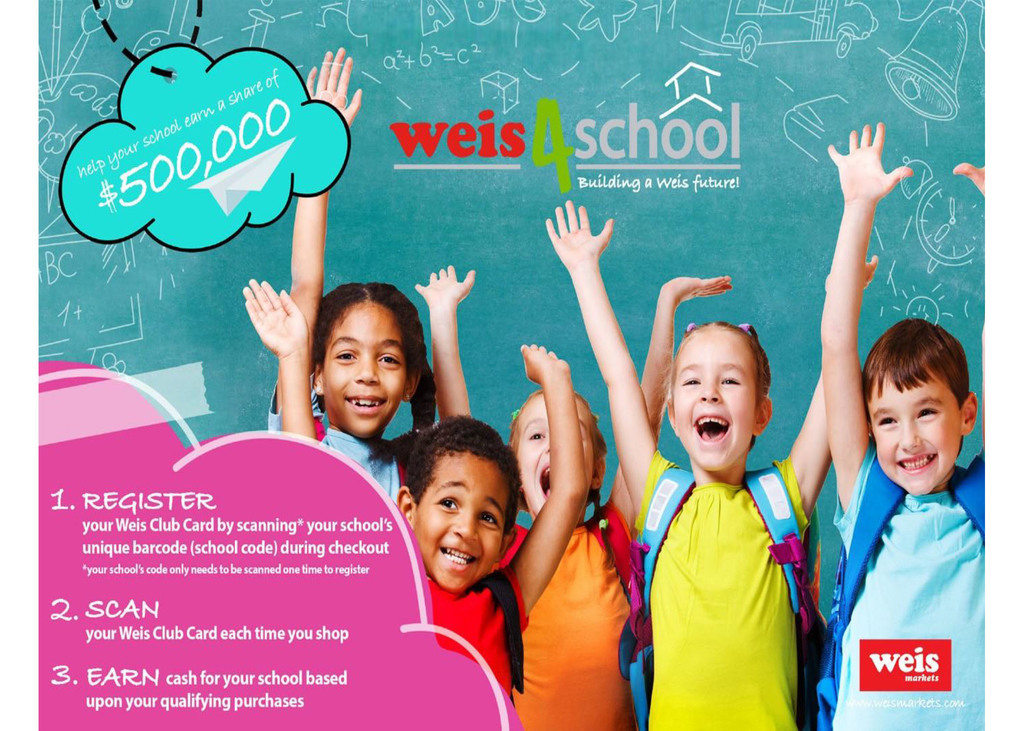 GREAT NEWS for Skiers and Boarders! Ski Club is happening this school year and we will have busing available. Stay tuned for sign-up information and costs. We are currently waiting for Greek Peak to open their website for sign-ups. Once that occurs, bus sign up will also begin. Ski Club is open to Maine-Endwell students in grades 6-12. Lessons and rentals are also offered for those of you who would like to try a new sport. Please contact advisor, Melissa Spierling (
mspierling@me.stier.org
) to be added to the "Ski Club 2022" email group as more information will be shared once it is received from Greek Peak. Think Snow!

MS Science Teacher Bill Underwood is the META June Teacher of the Month!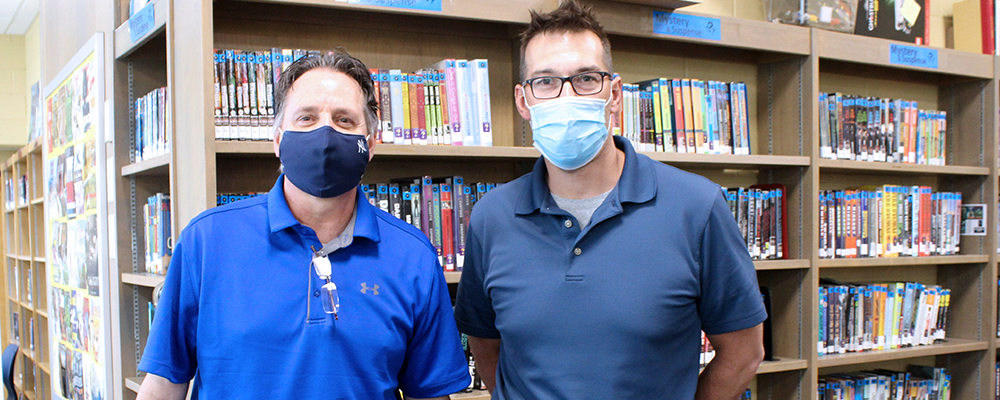 MS Librarian, Erin Hitchcock, is the May Teacher of the Month!