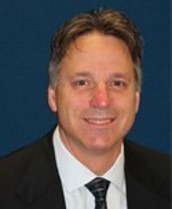 Happy Fall Spartans!
October was a fun month with many great things happening here at MEMS. School pictures, 7/8th Welcome Back Dance, Homecoming Parade, Pep Rally and much more.
Things are starting to feel somewhat normal again with more activities available for our students. We are also very excited about our generous donation from the WEIS Markets Fundraiser that you the Maine-Endwell Community helped raise. We are working on some ideas of what we will be using this money for to benefits all of our students.
Also, the program has started up again for the 2021-2022 school year so look for more information on our web page!
Upcoming Events and Student Activities:
Modified Winter Sports Signups Nov. 2nd(10th per.)
Lourdes Mammography Van 8-3 Nov. 4th (See Website for more info)
MS PTSA Mtg. 7:00 Nov. 9th
MS School Picture Retakes Nov. 9th
Veterans Day NO SCHOOL Nov. 11th
End of 10 Weeks Nov. 12th
Thanksgiving Break: NO SCHOOL Nov. 24-26th
Academic Reminders:
Just a reminder the End of the 10-week marking period is Friday, Nov. 12th. Quarter 1 report cards should be mailed home around the week of the 22nd . Parents and students can also track grades through Parent Portal. If you have any questions regarding Parent Portal information or report cards, please contact the MS guidance office at 786-8279.
Attendance – Please send in a note within 5 days of your student's return to school after an absence. All unexplained absences will be treated as disciplinary issue under the category of truancy. Please review the full policy available on our website and contact the main office if you have any questions. In addition, if your student needs to leave during the school day for an appointment, please remember to send a note with them the morning of the appointment.
As always, thank you for all the support you provide to Maine-Endwell Middle School and its students.
Rick Otis, Principal