TRANSPORTATION APP: M.E. Families can use #StopFinder, an app to assist in bus schedules, stop information, transportation announcements and messages as well as much more! Follow the instructions to get started today!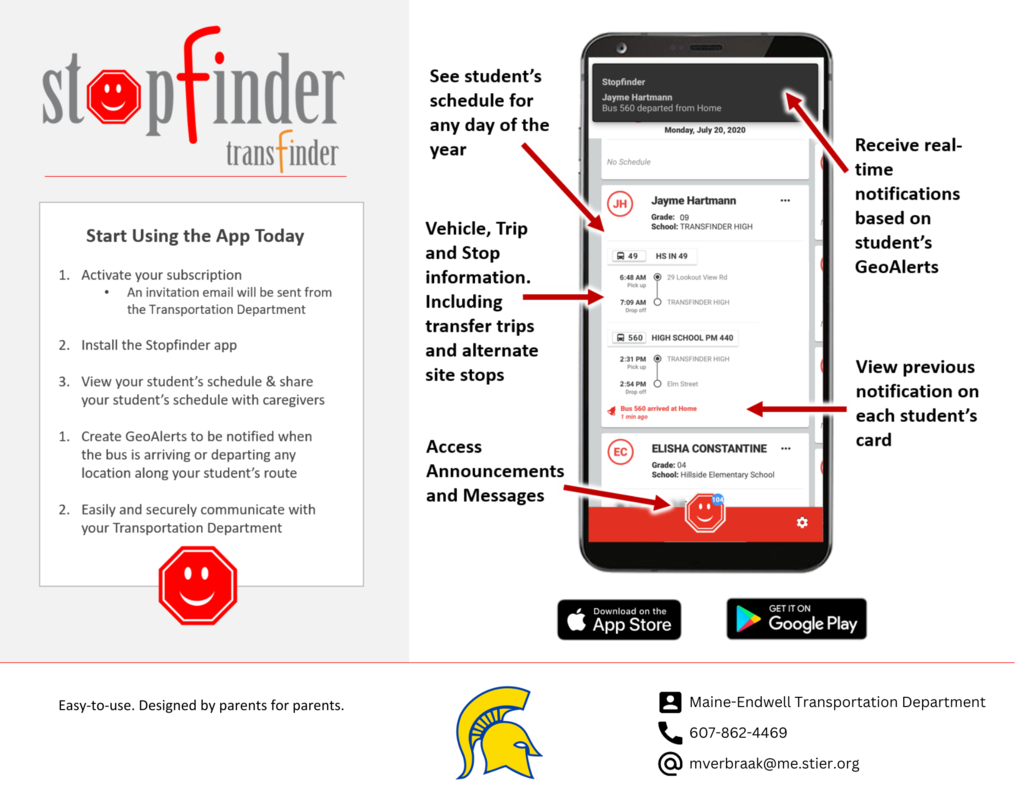 WHY WEDNESDAY: We're thrilled to unveil our latest social media series, 'Why Wednesday.' Every week, we'll feature a member of the Maine-Endwell School District who will share their personal 'why' or purpose within our Spartan Family. Today, we have the honor of hearing from Mr. VanFossen, our District Superintendent, as he shares his 'why.'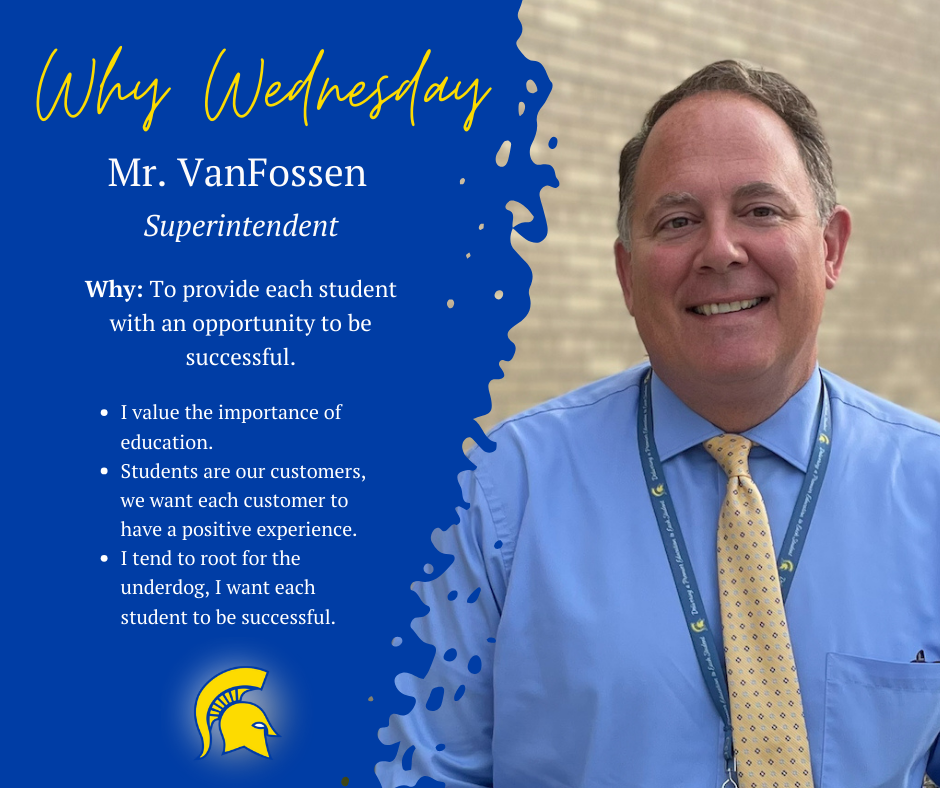 ME REMEMBERS: Maine-Endwell CSD would like to remember the lives lost 22 years ago today on 9/11.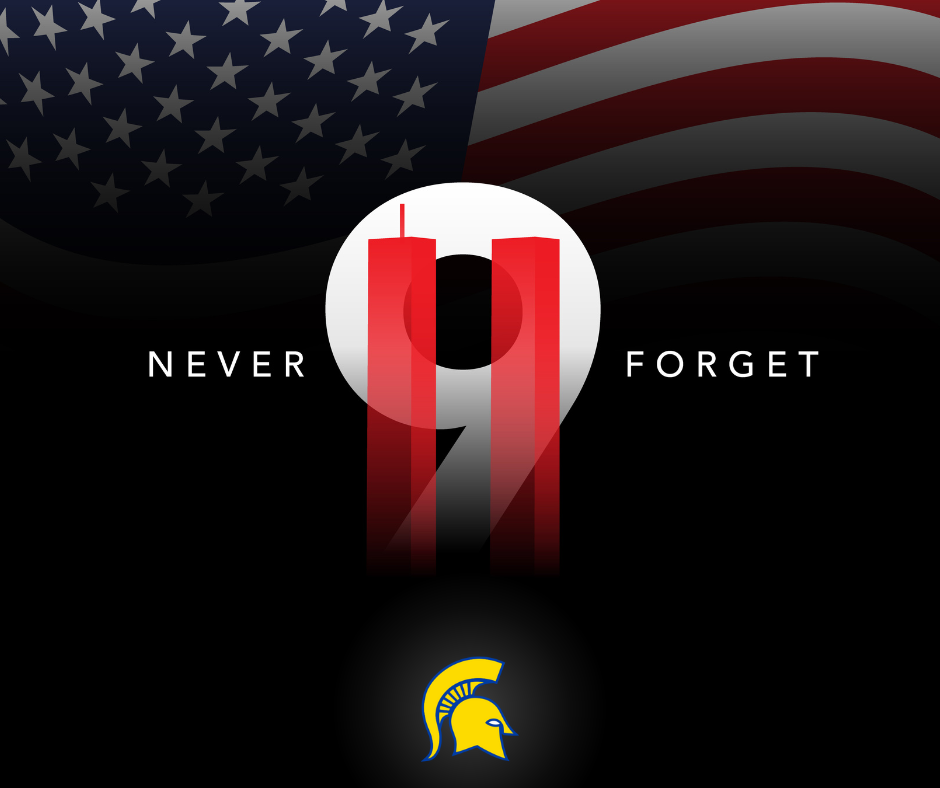 SUPERINTENDENT'S CONFERENCE DAY: Superintendent's Conference Day at Maine-Endwell Central School District - a day of inspiration and collaboration as we gear up for an amazing year ahead! #Education #MaineEndwellCSD #MESpartans #SuperConferenceDay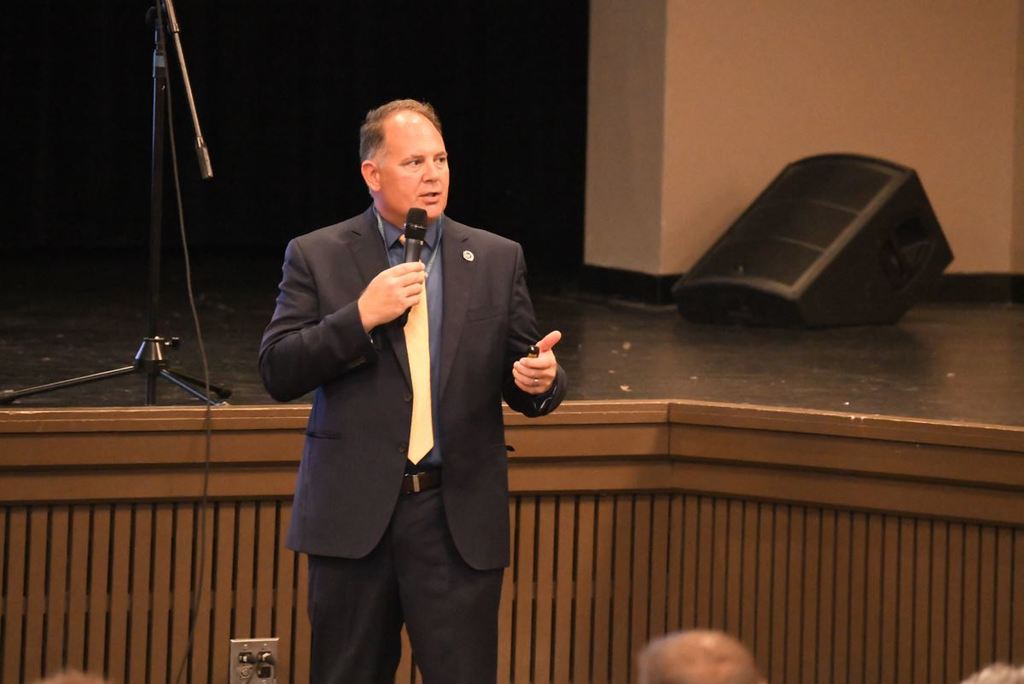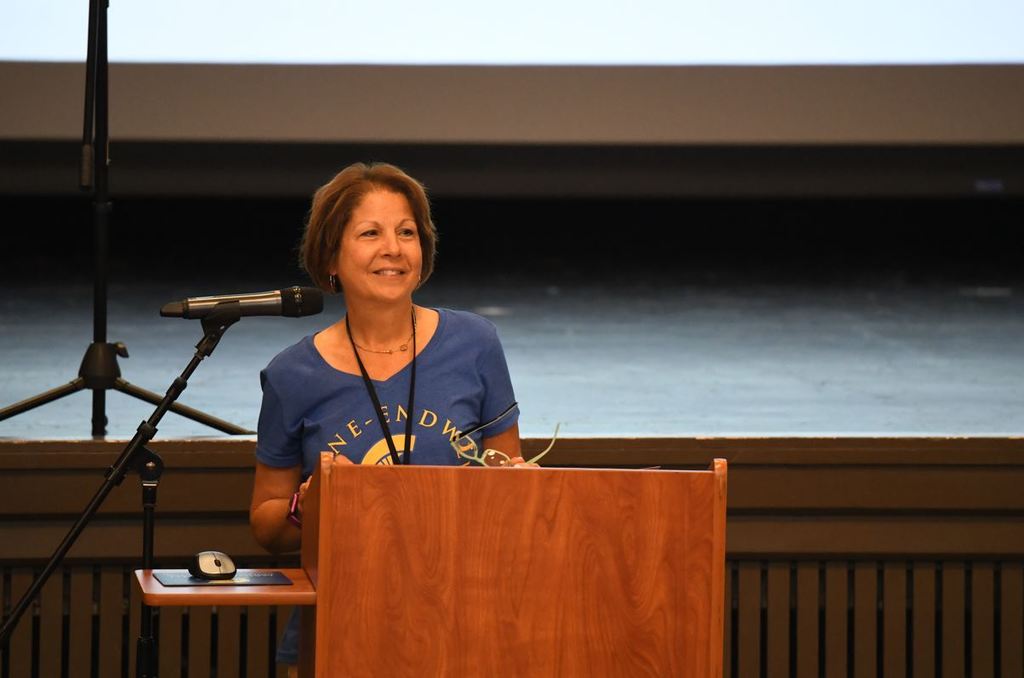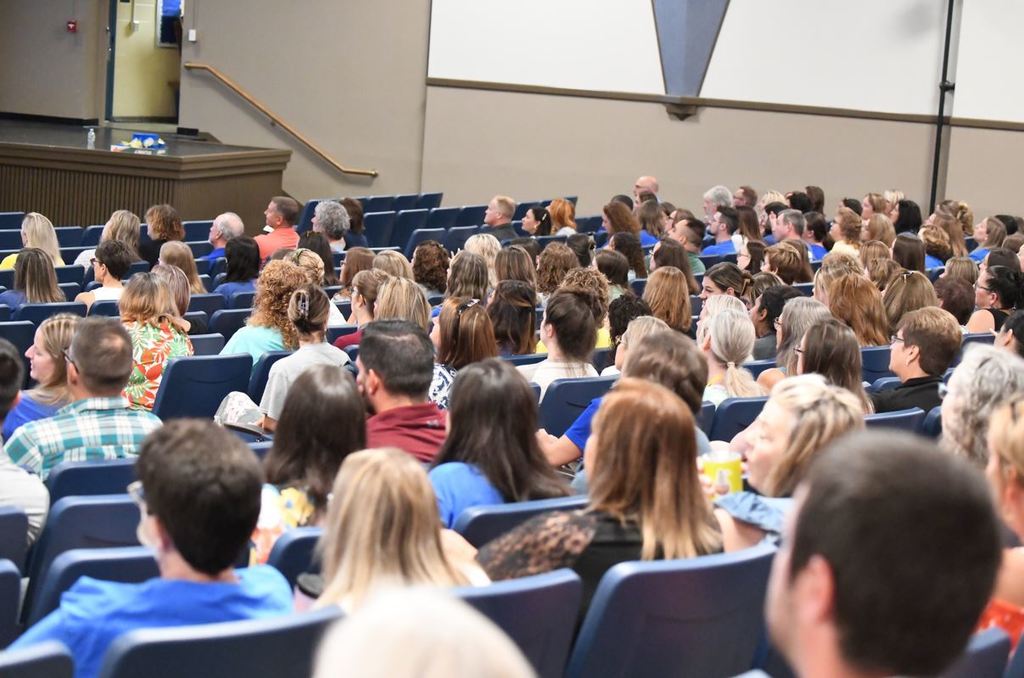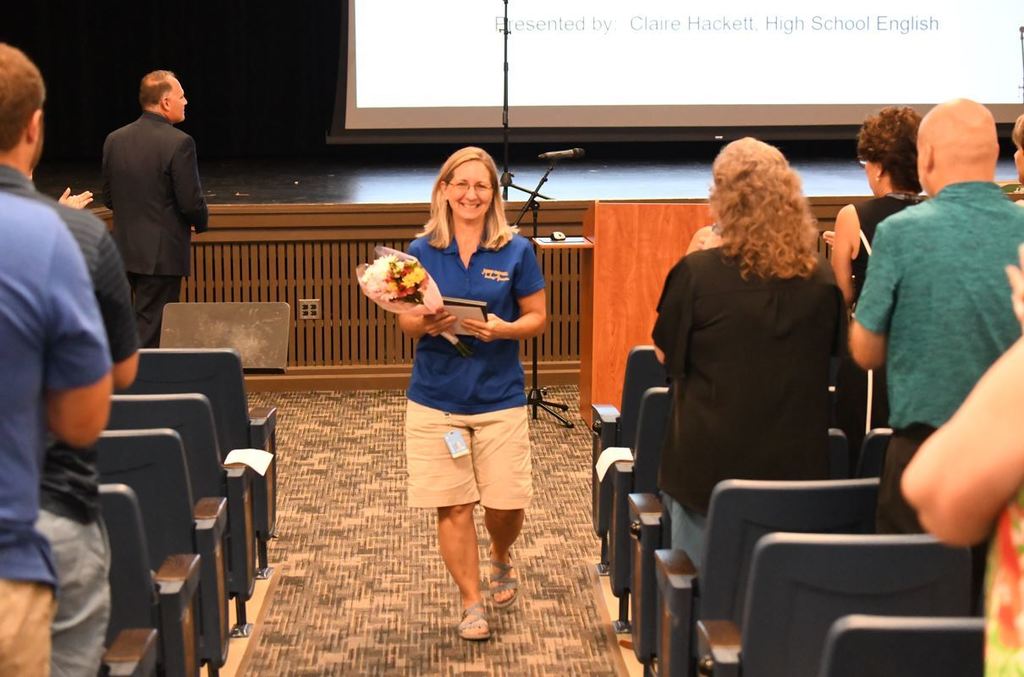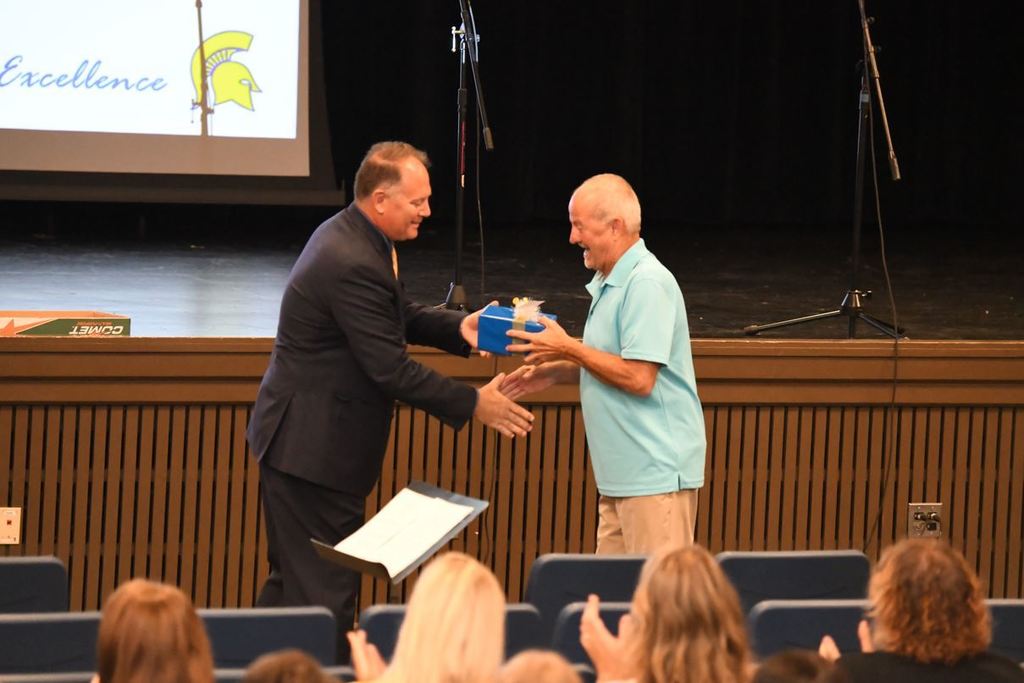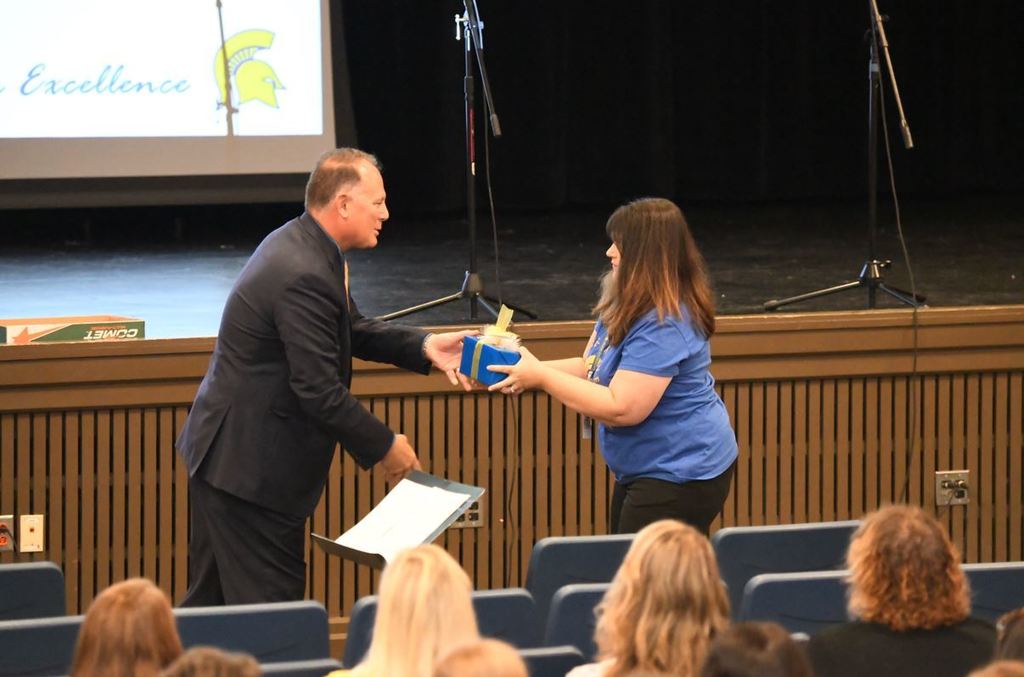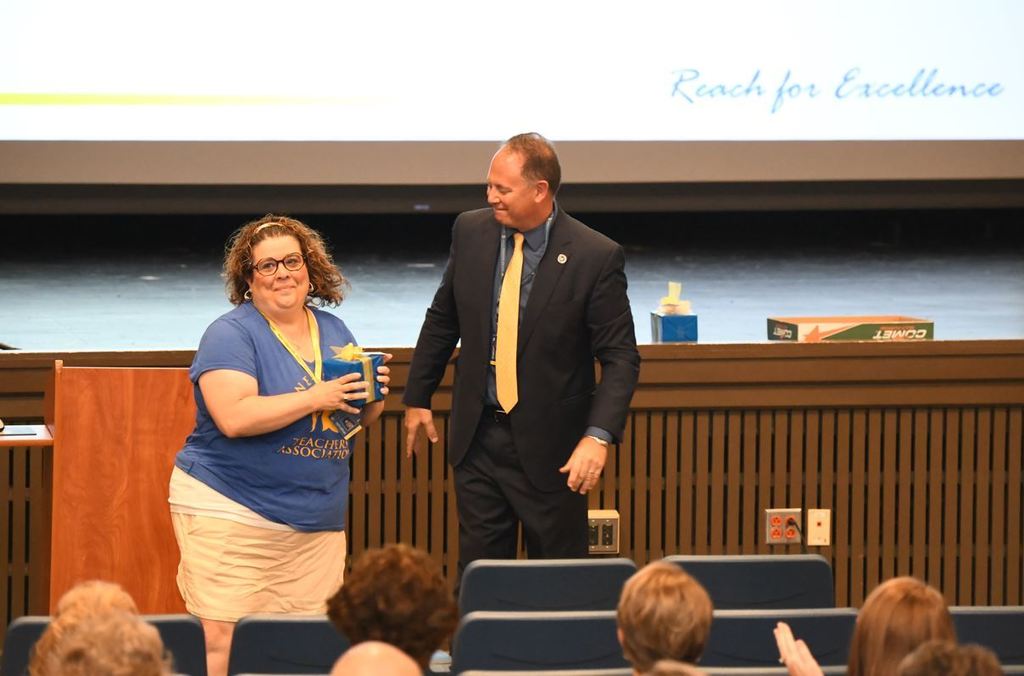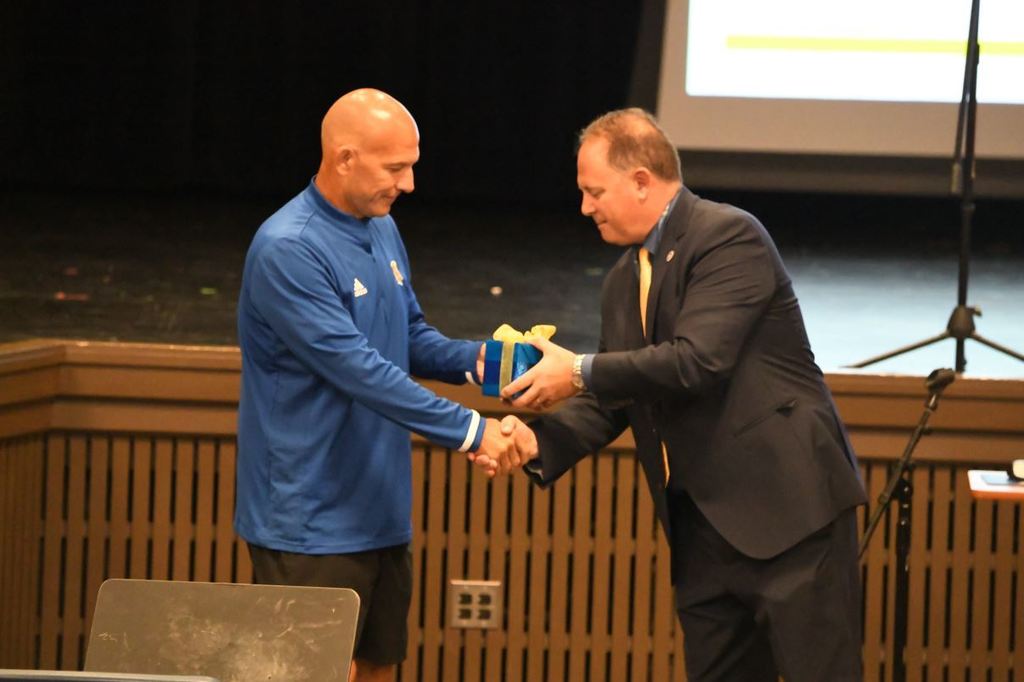 THIS WEEK: We are so excited to welcome our #Spartans back to school this week. Please note that there is no school Tuesday or Wednesday. We will see everyone Thursday, September 7th!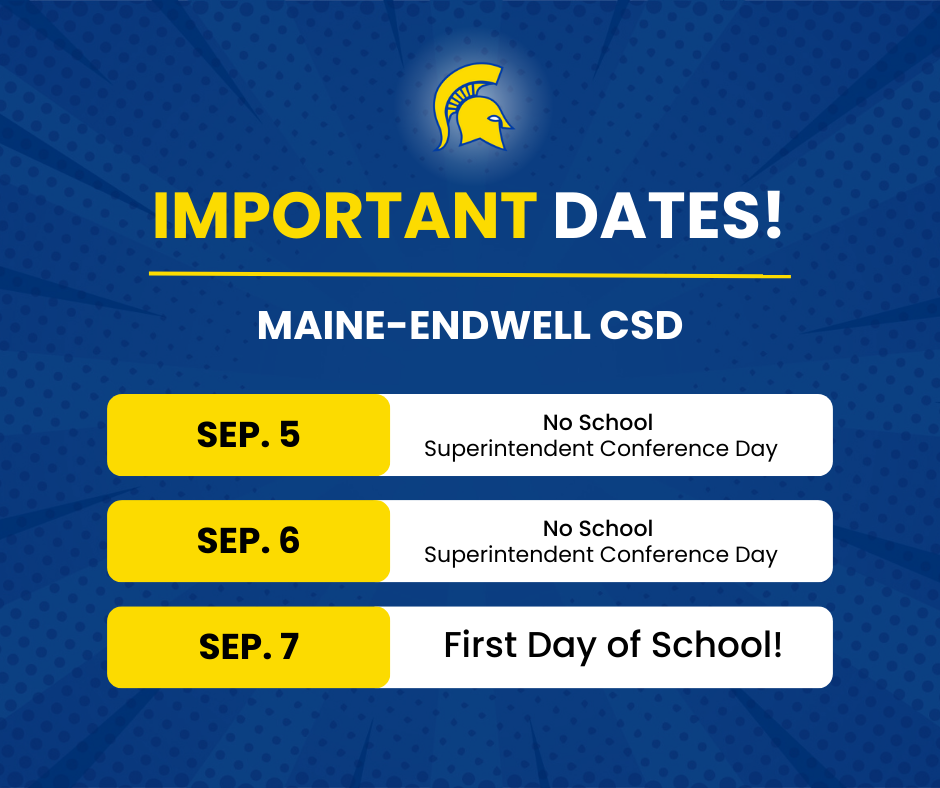 LABOR DAY: In observance of the federal holiday, Maine-Endwell School and Offices will be closed today. We look forward to seeing all of our students on September 7th!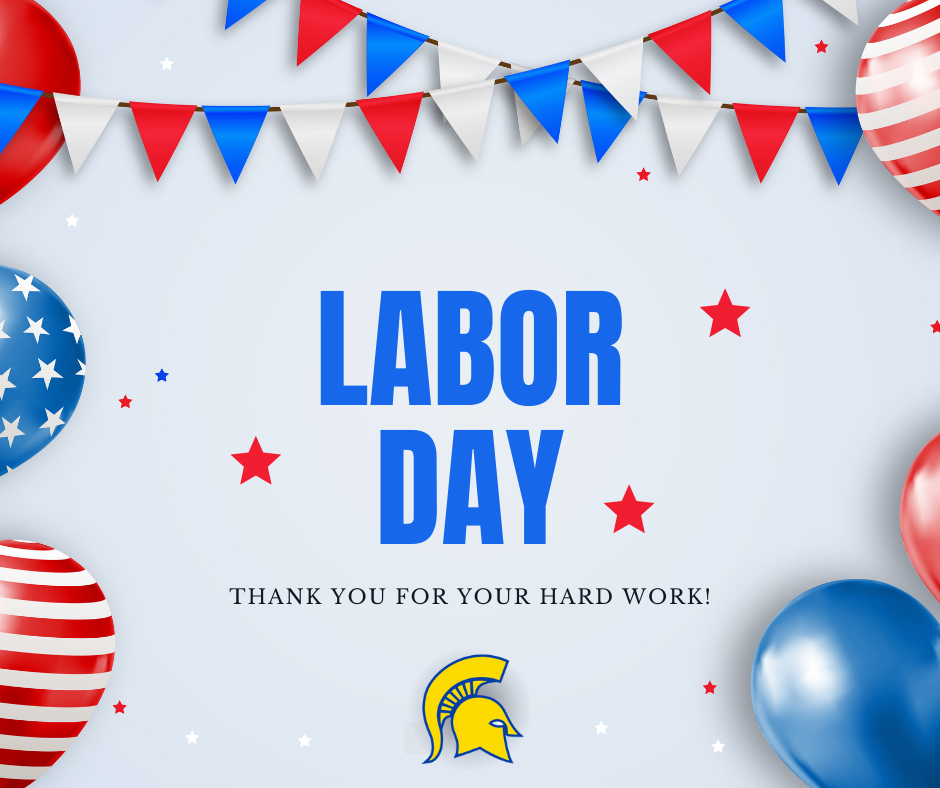 It's now even easier to join the PTA or PTSA! To view and fill out PTA/PTSA membership forms you can now scan QR codes.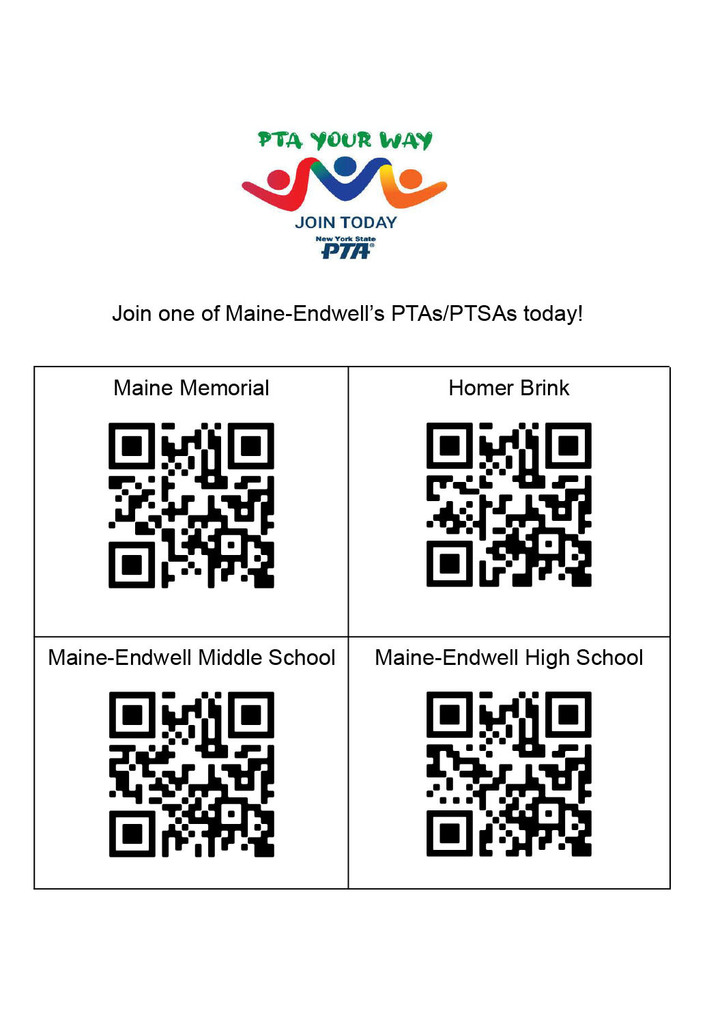 WE'RE BACK: On Instagram, that is...Give us a follow at @maineendwellcsd We look forward to keeping our Spartans and their families informed through this familiar platform.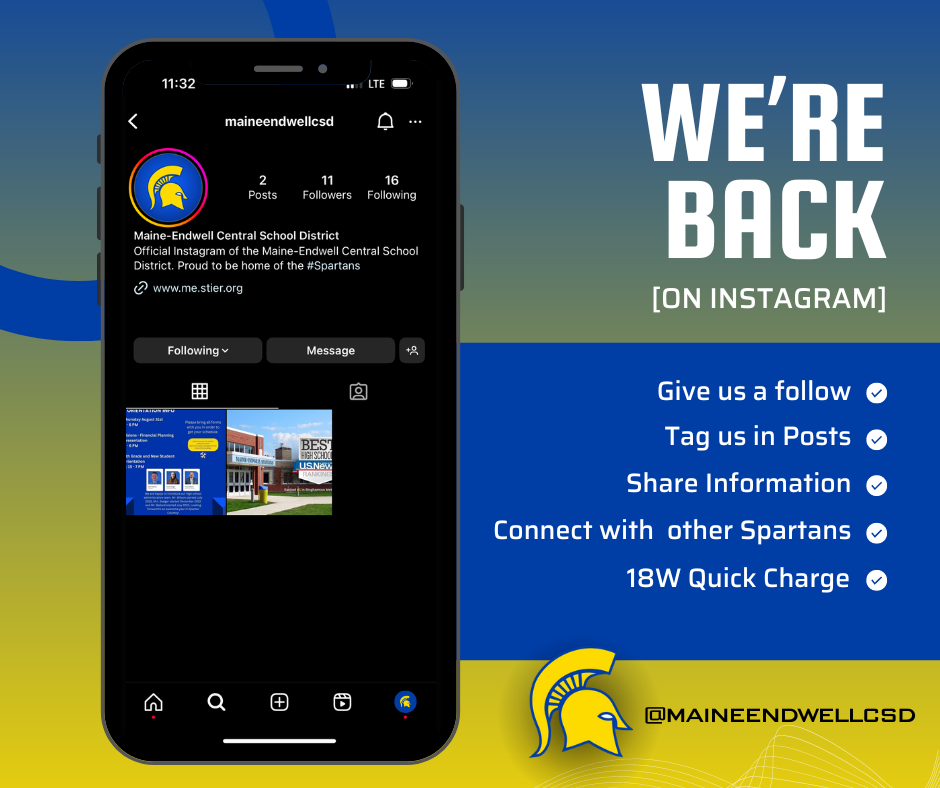 If your child has signed up for busing, their schedule has been emailed to you. If you have not received an email with your child's transportation, or if you need to make an adjustment, please reach out to the Transportation office at 607.862.4469. We encourage you to download the Stopfinder app. With this app you can: - View your student's daily transportation assignment, including transfer trips. - Securely share your student's schedule with caregivers - Receive push notifications and updates related to transportation - Send real-time notifications based on GeoAlert regions you create for your child Invitations have been emailed. You can watch a video demonstrating Stopfinder here:
https://www.youtube.com/watch?v=IzMTlA6bRWg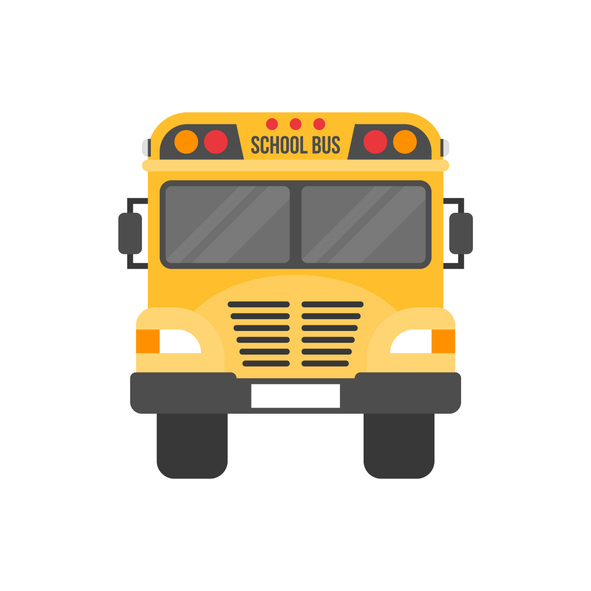 There will be a Special Meeting to approve a resolution for the Capital Project on Monday, July 31, at 7:30am in the Staff Development Room at the District Office.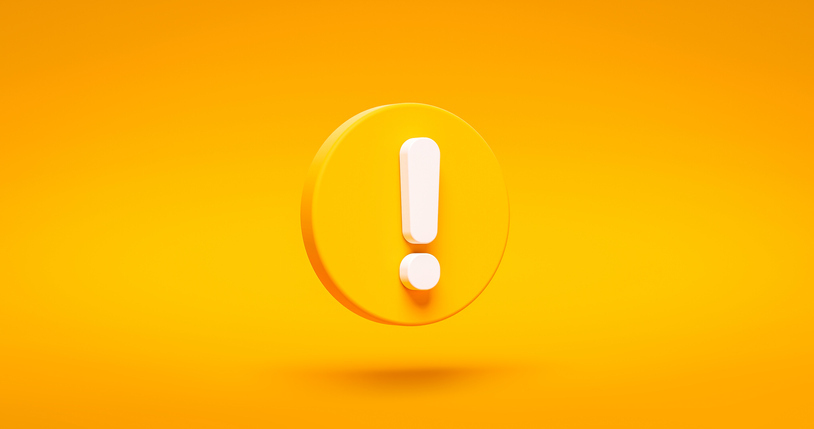 LUAU PARTY: What an incredible day in Mrs. Friend's class at Maine Memorial! We had a blast making skirts, immersing ourselves in captivating stories, and sending postcards to spread our aloha vibes. The excitement grew as we planned what we'd pack for our dream trip to Hawaii and even tackled some Luau-themed math challenges! The cherry on top? A fantastic pizza party while enjoying the inspiring adventures of Moana!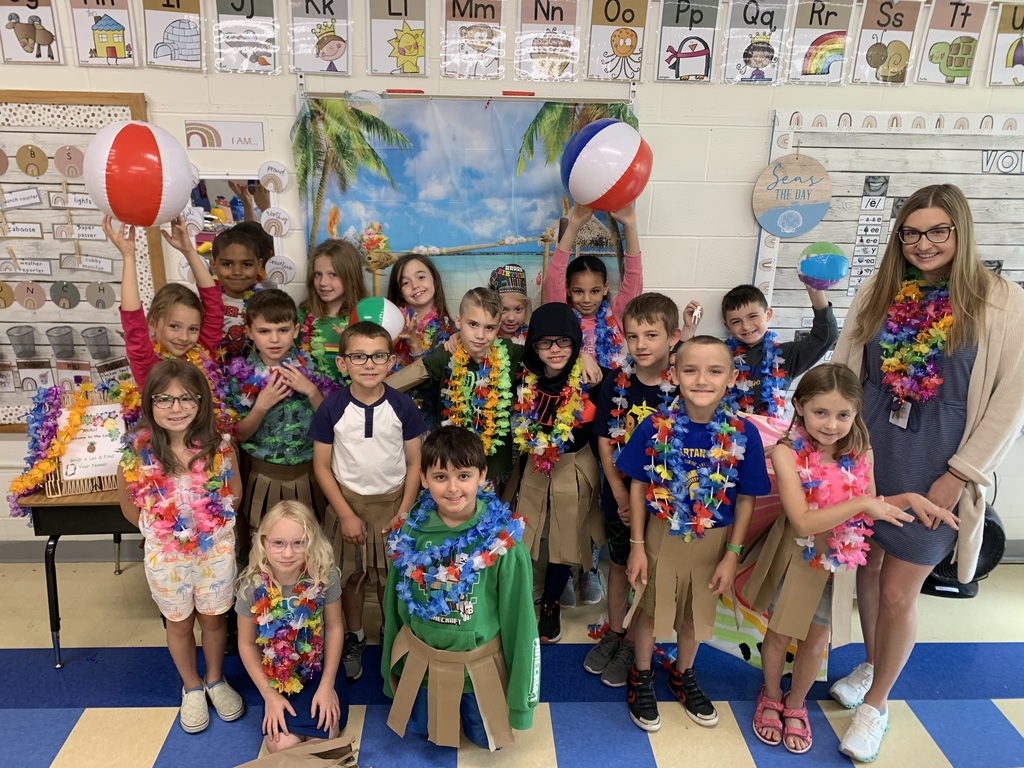 UPK GRADUATION: We are so proud of our Maine Memorial Universal PreK students for graduating! They will be taking on the big task of becoming a kindergartener in the Fall, we believe they are ready to take on the role!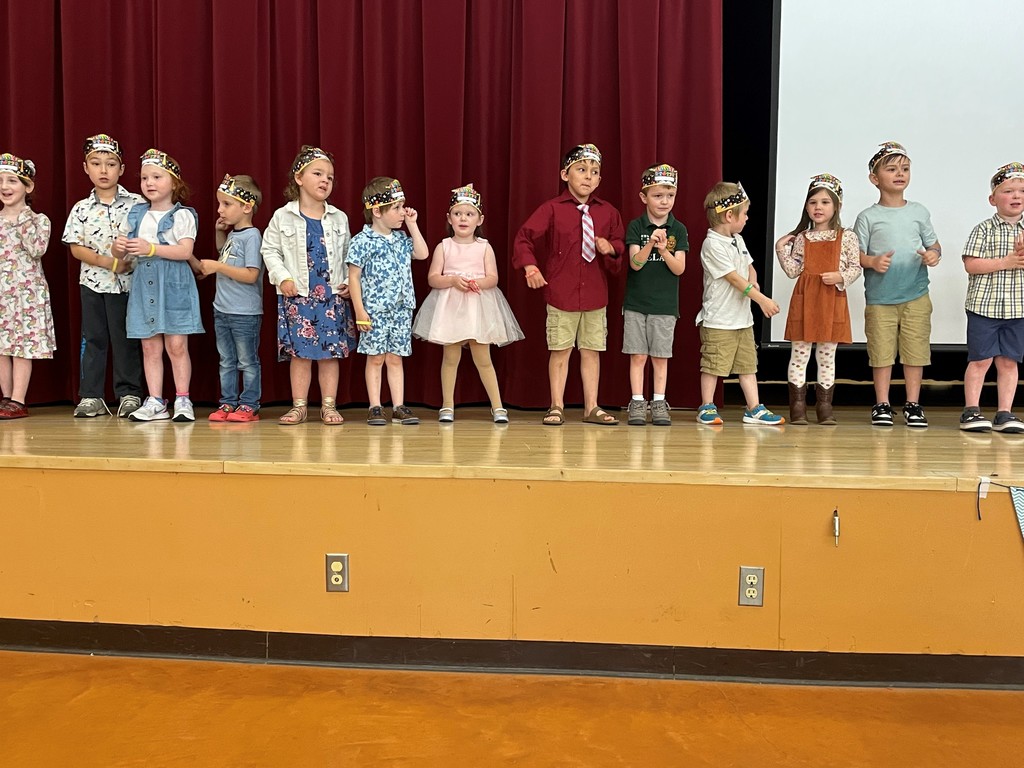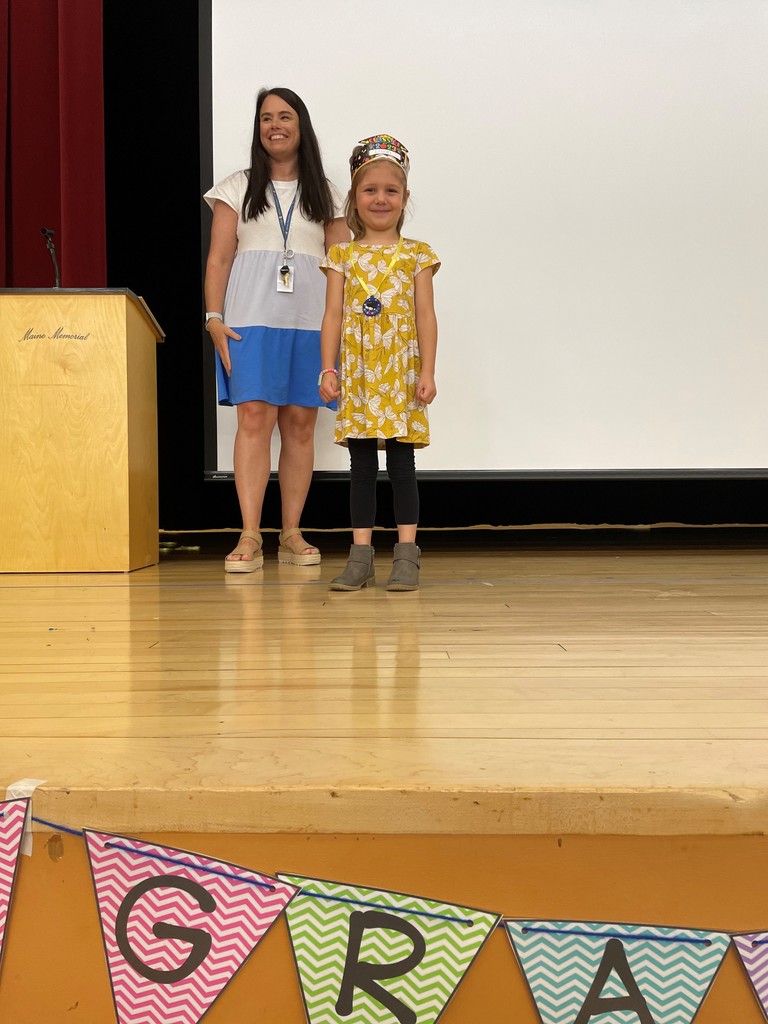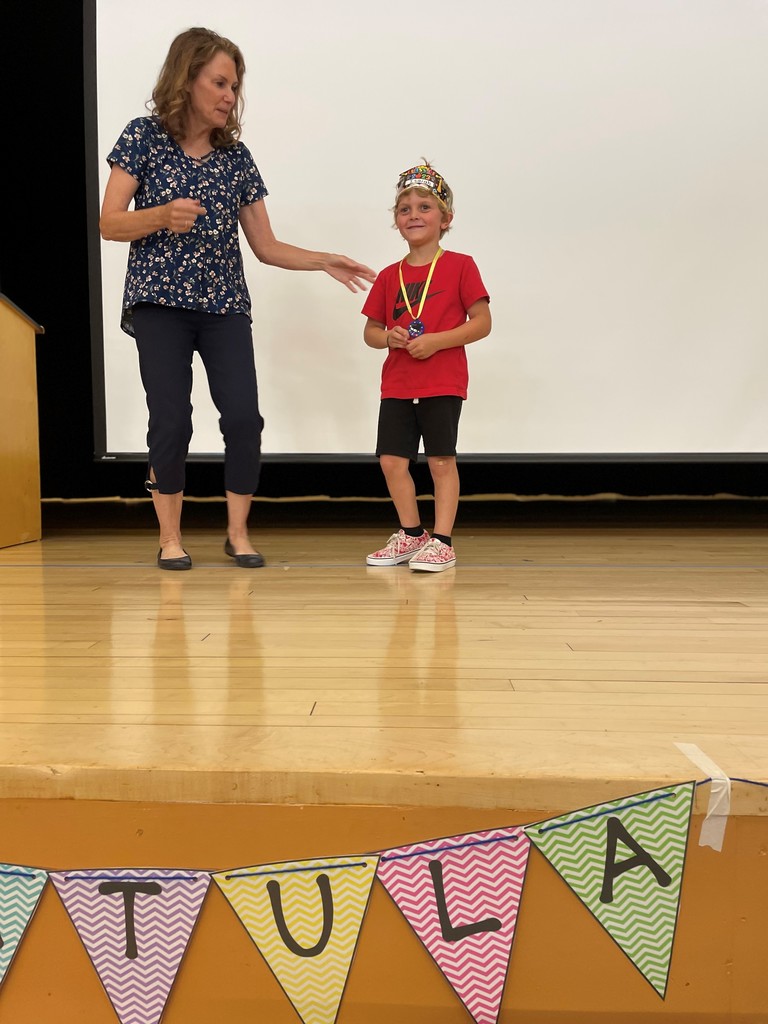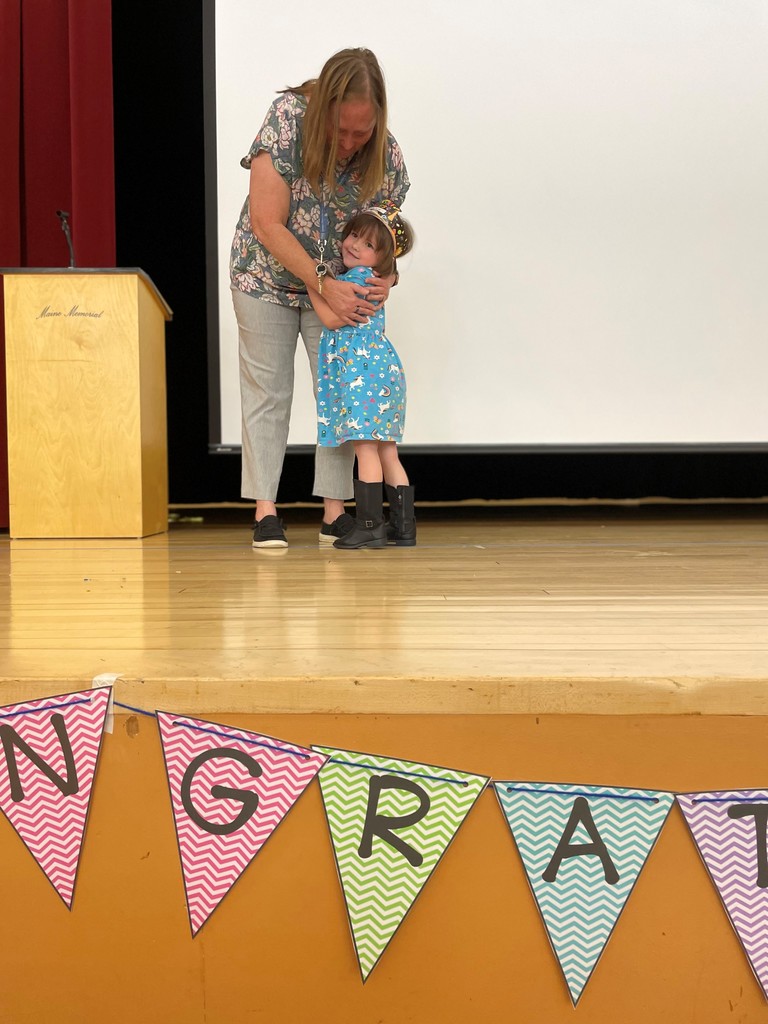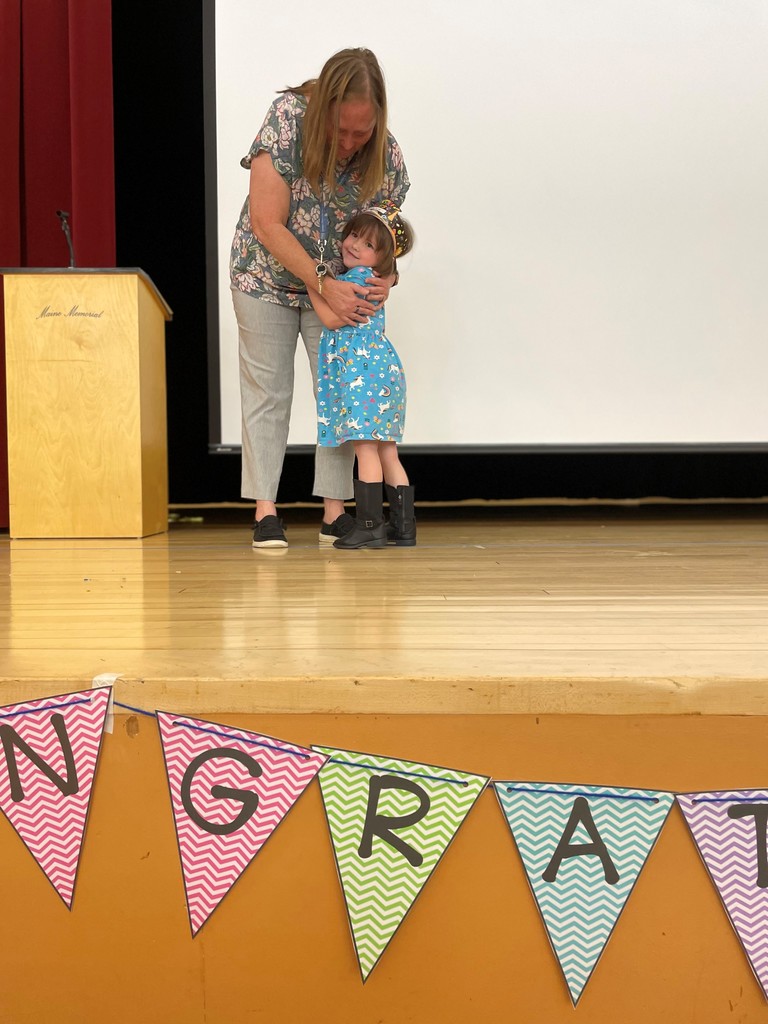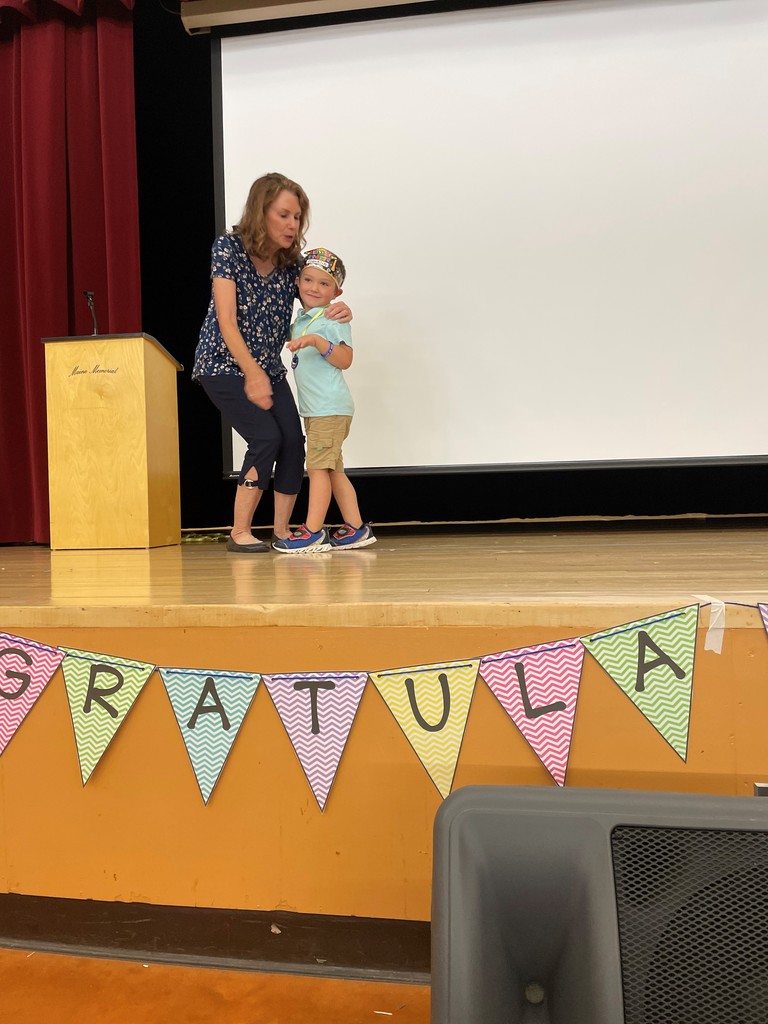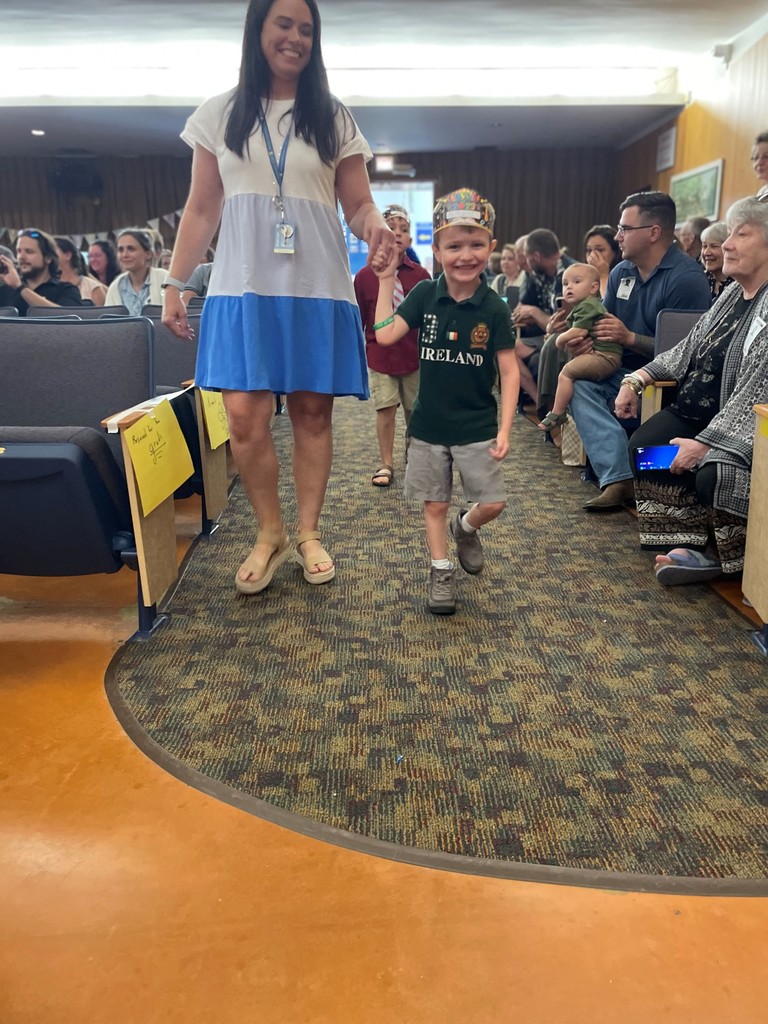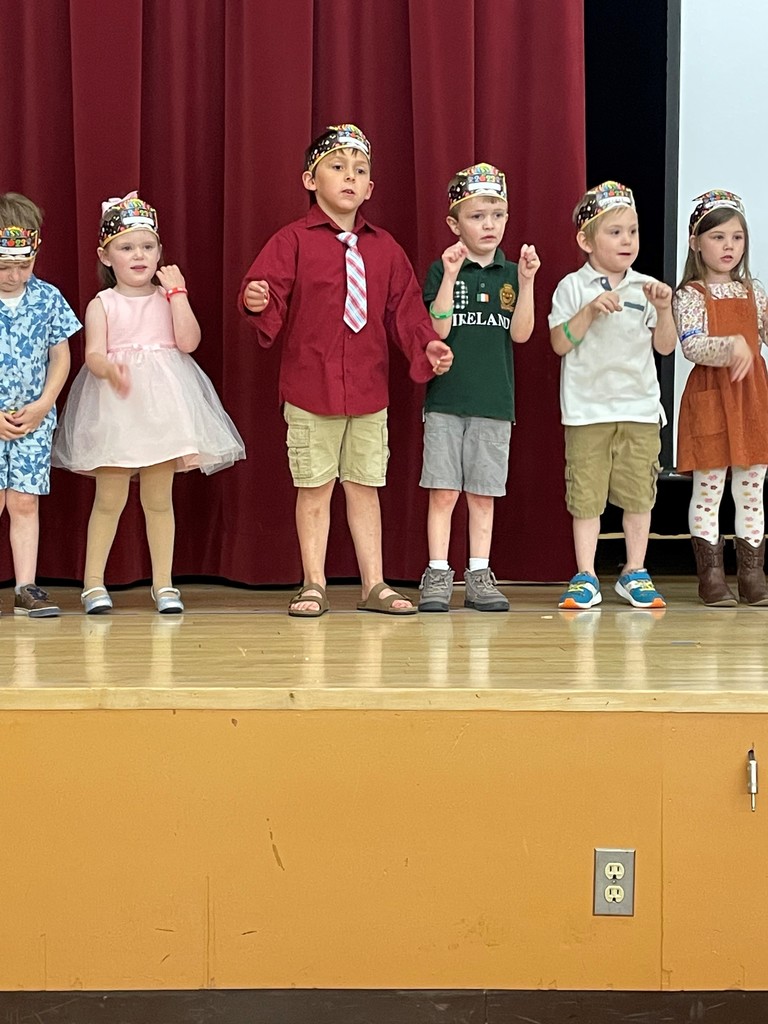 Varsity Softball is heading to the Sectional Championship against Vestal on Saturday, 5/27. The game will be played at Holding Point in Horseheads at 11:00 am. Tickets can be purchased by visiting the link
https://gofan.co/app/events/999609?schoolId=NYSPHSAAIV
or using the QR code. Tickets are $7.30 for all ages, kids 10 and under are free.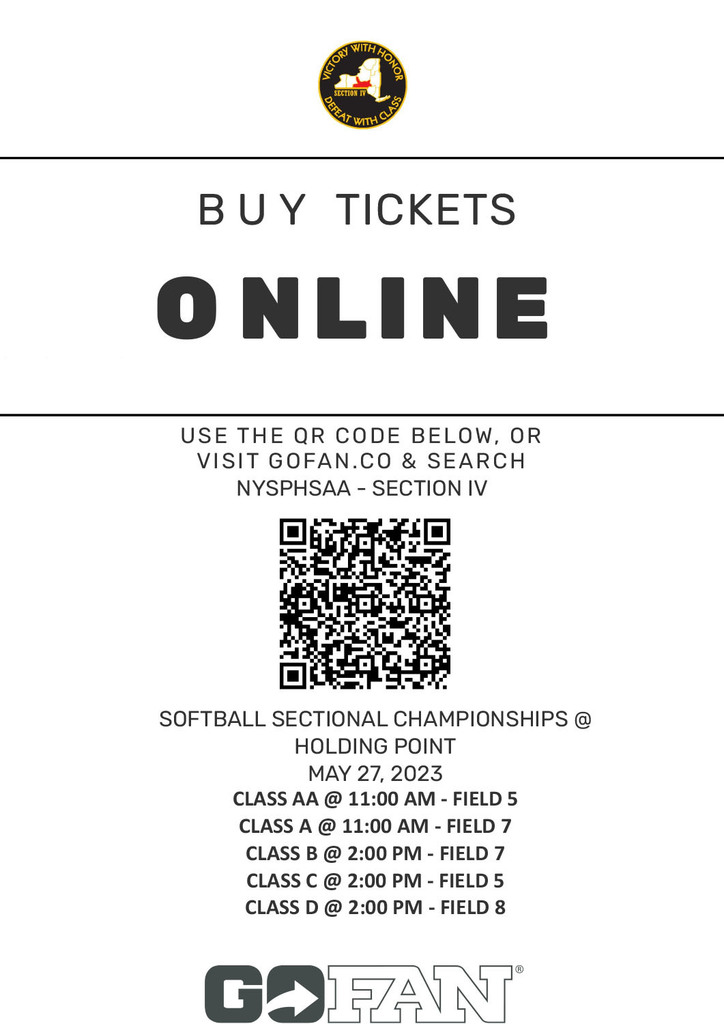 The Music Boosters are hosting the annual Chicken BBQ at the HIGH SCHOOL. Sunday, June 4th from Noon-5:00p.m. Come see our ME Music students perform, get a great meal and support our music boosters. Music Boosters assist with summer scholarships for music camps/lessons, support music student activities, provide food for Pep Band and other events. The performance times for each group are listed on the top of the presale ticket link. Pre-Sale Tickets:
https://bit.ly/3BA9vyh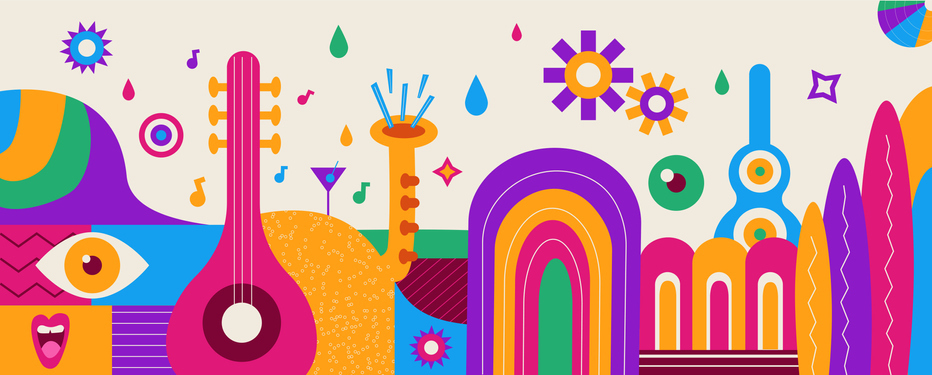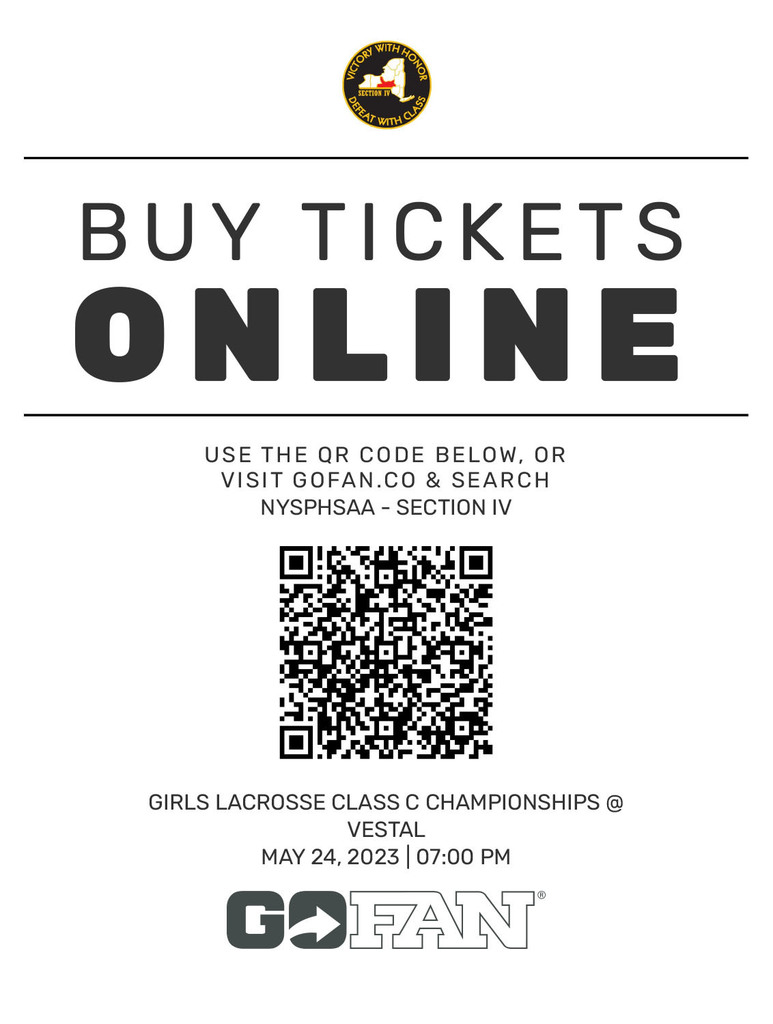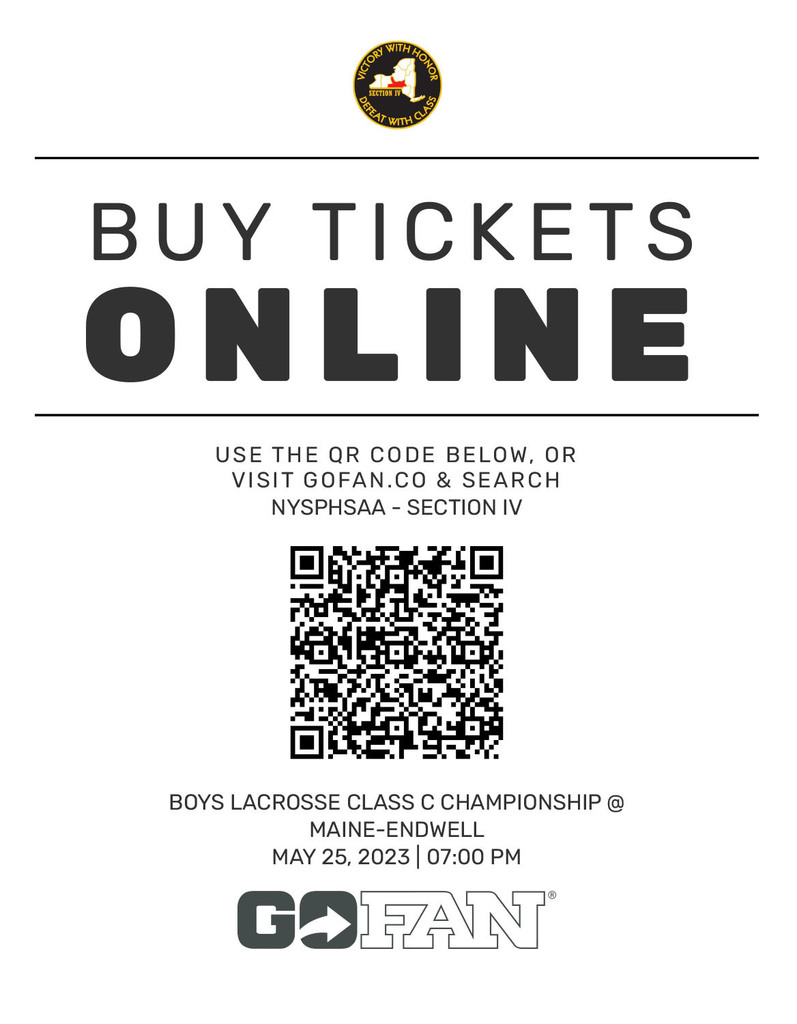 This very important discussion is being held at Maine Memorial (as part of the 500 Miles for Mental Health grant) on Friday, May 19th from 5-6pm in the auditorium.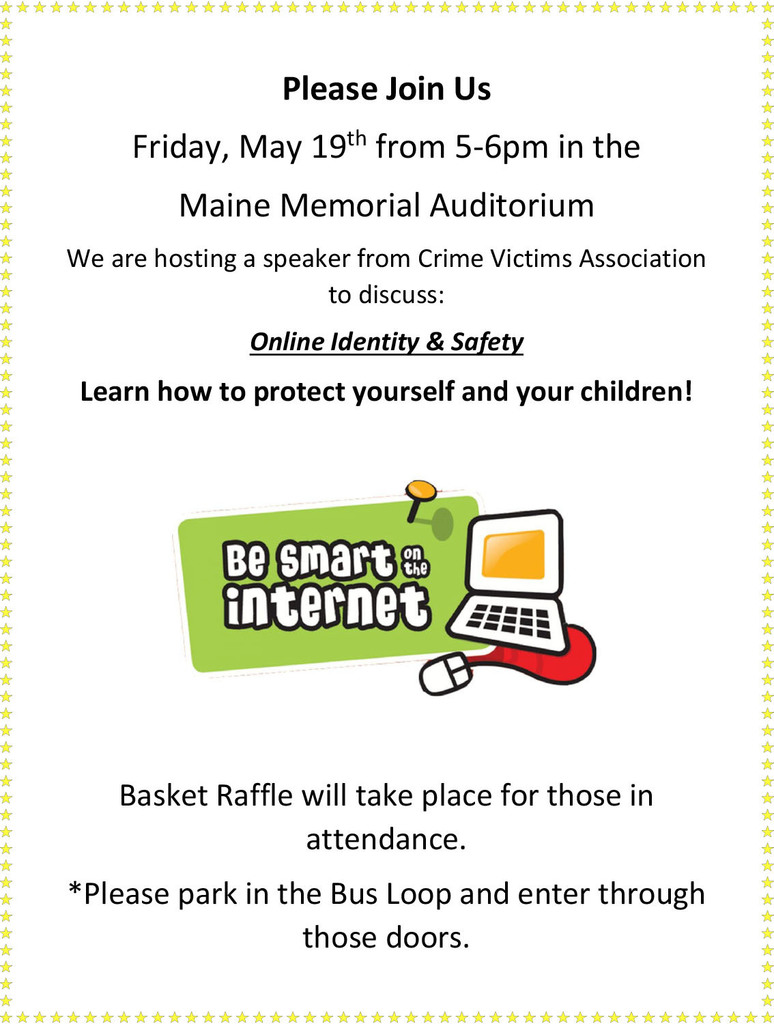 REMINDER: BUDGET VOTE IS TUESDAY, MAY 16, 2023, 11am-8pm. 2 LOCATIONS TO VOTE: MAINE MEMORIAL FRONT HALLWAY & DISTRICT OFFICE STAFF DEVELOPMENT ROOM.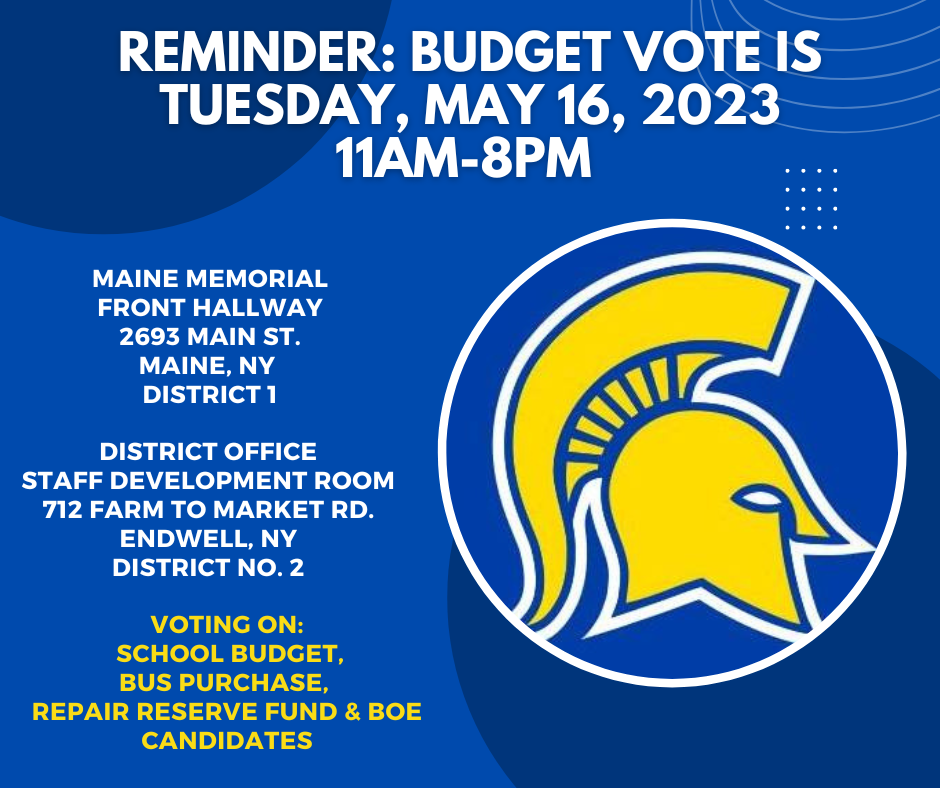 Don't miss out on the LAST Odyssey of the Mind fundraiser, to help send Homer Brink's OM team to Michigan for the WORLD FINALS! Get lunch or dinner at Tully's on May 18th and 10% of your order amount will be donated to the HB team. Take out orders are included!! You must provide the printed coupon when picking up your order or dining in. See flyer for details. Thank you for your support!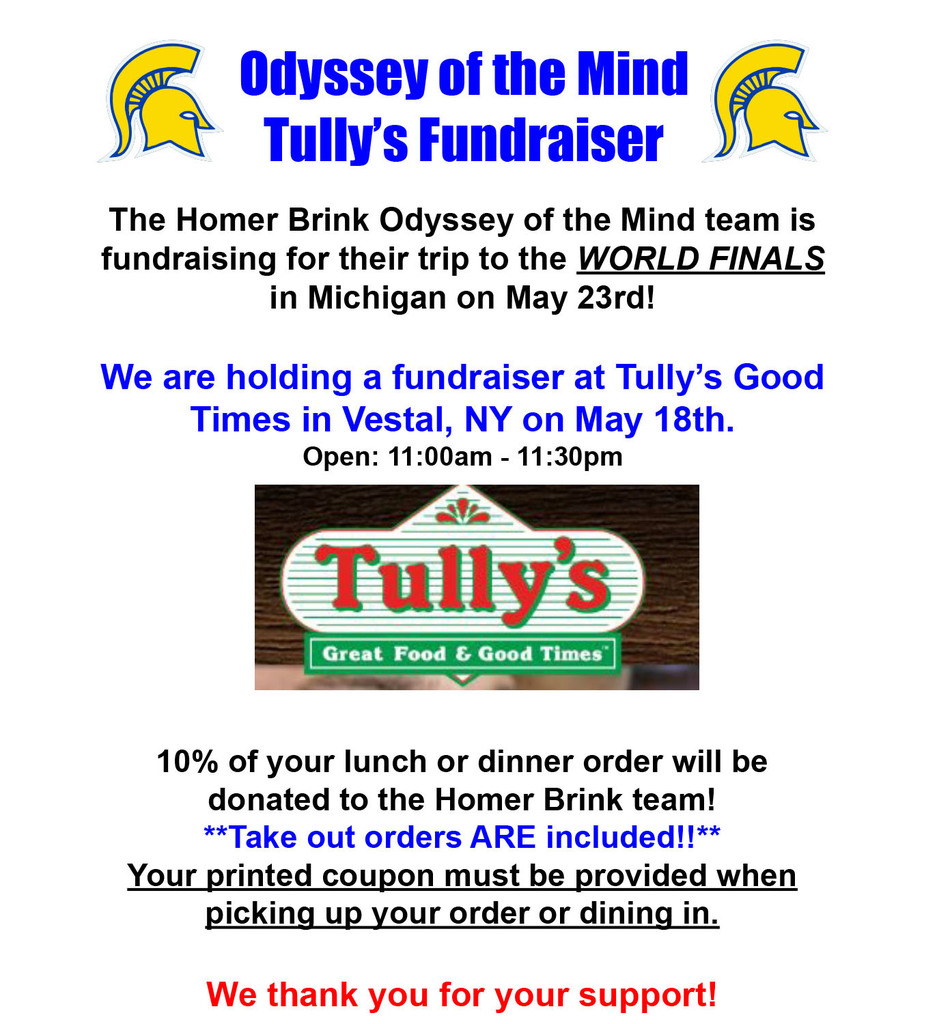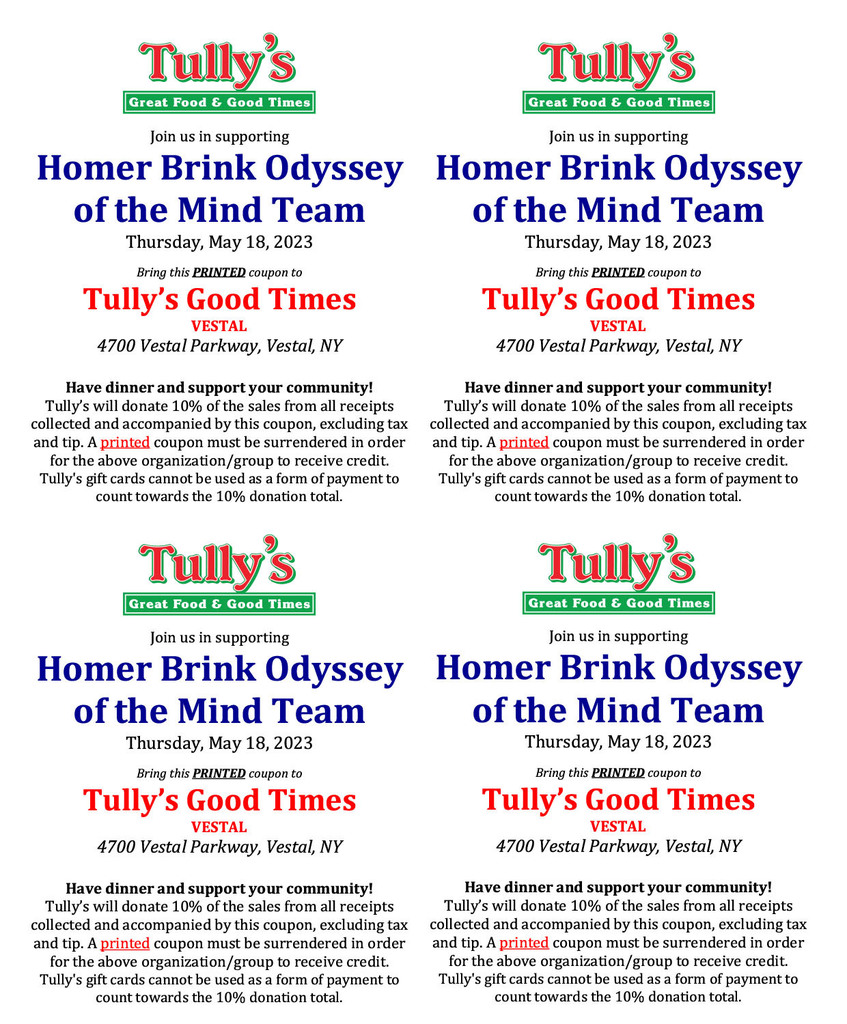 Registration for the Summer Enrichment Program for students entering 6th grade opens tomorrow, Thursday May 11th. This fun program helps students become comfortable at the Middle School while participating in STEAM activities, physical fitness and more! See flyer for details on dates/time and how to register.